Business
World Bank: Recession threatens global economy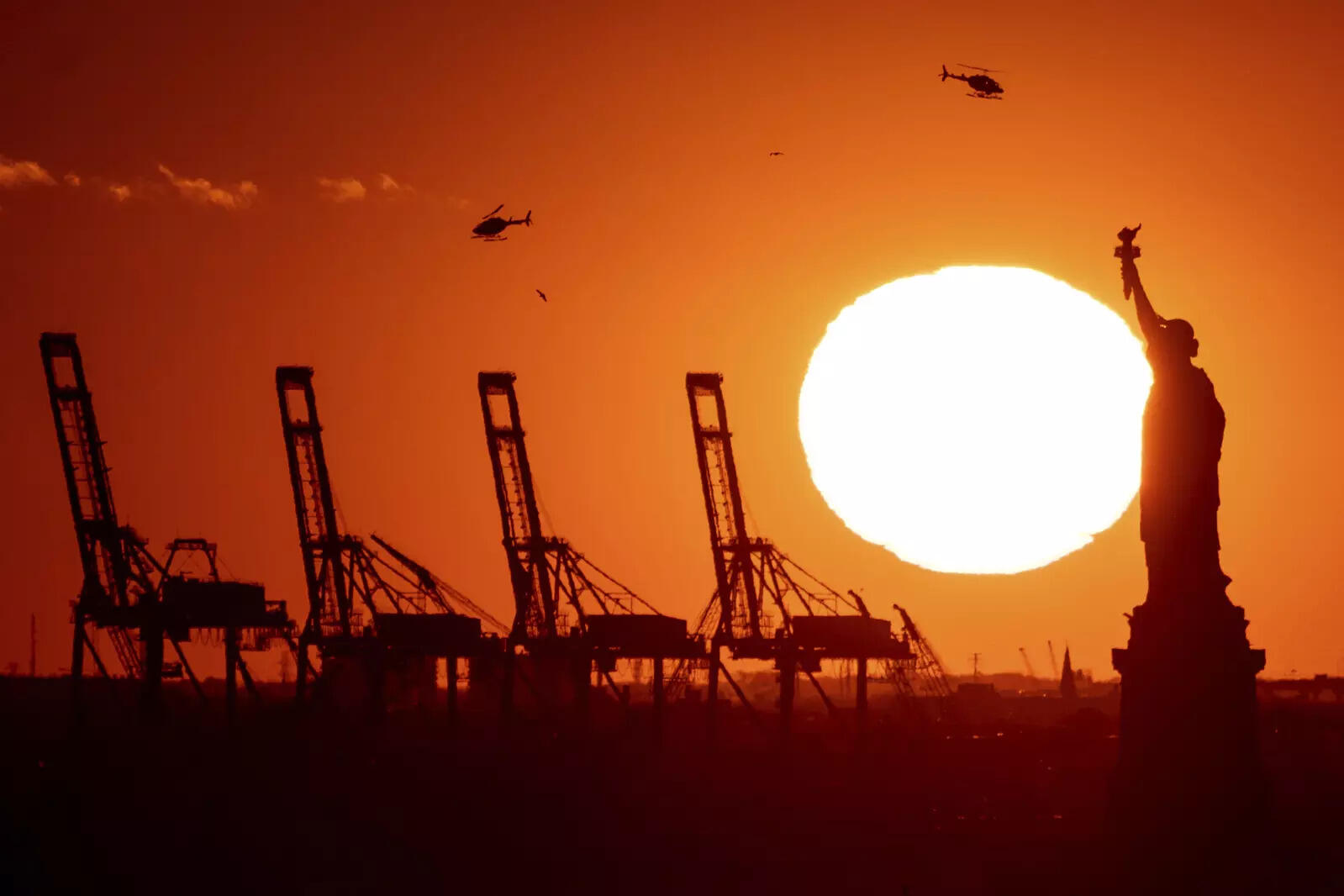 WASHINGTON: The global economy will be "very close" to a recession this year, leading to weaker growth in all of the world's top economies — the United States, Europe and China —
World Bank
warning on Tuesday.
In an annual report, the World Bank, which lends money to poor countries to undertake development projects, said it had cut its global growth forecast for this year by almost half, to just under half. to 1.7%, compared with the previous forecast of 3%.
If that forecast is correct, it would be the third weakest annual growth rate in three decades, behind only the deep recessions caused by the 2008 global financial crisis and the 2020 coronavirus pandemic.
Although the United States may avoid a recession this year — the World Bank predicts the US economy will grow by 0.5% — the global weakness is likely to bring a headwind. Other downsides for U.S. businesses and consumers, besides high prices and higher borrowing rates.
The United States also remains vulnerable to supply chain disruptions should Covid-19 continue to mount or Russia's war in Ukraine worsens.
And Europe, which has long been a major exporter to China, is likely to be hit by a weaker Chinese economy.
The World Bank report also notes that raising interest rates in advanced economies such as the US and Europe will attract investment from poorer countries, thereby depriving them of vital domestic investment. their. At the same time, the report said, those high interest rates will slow growth in the developed world at a time when Russia's invasion of Ukraine has driven high world food prices.
World Bank President David Malpass said in a call with reporters: "Russia's invasion of Ukraine has added new costs. The outlook is particularly dire for many of the poorest economies, where poverty reduction has stalled and access to electricity, fertilizers, food and capital is likely to be limited for a long time. ."
The effects of the global recession will be especially severe for poorer countries in regions such as Sahara Africa, home to 60% of the world's poor. The World Bank predicts that per capita income will grow by just 1.2% between 2023 and 2024, a pace so slow that poverty rates could rise.
"The weakness in business growth and investment will combine with already devastating reversals in education, health, poverty and infrastructure as well as growing demand driven by climate change," Malpass said. climate change. "Addressing the scale of these challenges will require significantly more resources for development and global public goods."
Along with finding new sources of financing so that it can lend more to poor countries, the World Bank is looking at ways to improve loan terms to increase the transparency of debts, Malpass said. especially given the growing proportion of poor countries that are at high risk of indebtedness".
The report follows a similarly dismal forecast a week earlier from Kristina Georgieva, head of the International Monetary Fund, a global lending agency. Georgieva estimated on CBS's "Face the Nation" that a third of the world will fall into a recession this year.
"For much of the world economy, this is going to be a tough year, harder than the year we left behind," Georgieva said. "Why? Because the three major economies – the US, the EU, China – are all decelerating at the same time."
The World Bank forecasts that the European Union's economy won't grow at all next year after growing 3.3 percent in 2022. The bank predicts China will grow 4.3 percent. %, nearly 1 percentage point lower than the previous forecast and about half the rate Beijing put forward in 2021.
The bank expects developing countries to outperform, growing 3.4% this year, comparable to 2022, though still at half the pace of 2021. Brazil's growth rate will slow to 0.8% in 2023, down from 3% last year. In Pakistan, the economy is expected to grow only 2% this year, a third of last year's pace.
Other economists have also offered bleak prospects, though most of them are not so dire. Economists at JPMorgan are predicting slow growth this year for advanced economies and the world as a whole, but they are not expecting a the global economic downturn. Last month, the bank predicted that slowing inflation would boost consumer spending and spur growth in the United States and elsewhere.
The JPMorgan report said: "Global expansion will be bent but not broken in 2023.