Game
So Anyway, What Are We Calling This Non-E3 Conference?
In the magazine business, the Back Page is where you'll find all the weird stupid stuff we can't match anywhere else. Some may call it "filler"; we like "an entire page for making terrible jokes that are factually related to the content of the story".
We don't have pages on the internet, but we still love terrible jokes – so welcome to our semi-regular feature, Next page. Today, Kate is trying to figure out what the hell we should be calling this mid-June videogame a lavish videogame, if it weren't for E3…
---
E3 doesn't happen this year. The Electronic Entertainment Expo – it's three 'E's, by the way – has been going on in some form since 1995, until it was canceled in 2020 due to the COVID-19 pandemic. But even then, it was suppose going to happen: All participants confirmed, arena booked, but not enough time to move it to online event.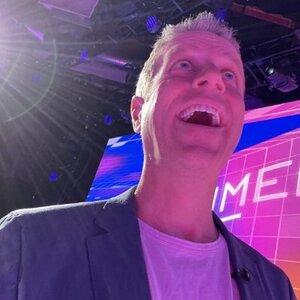 In 2021, still in the midst of a pandemic, it's streaming-only and it's a bit humid – so it's not entirely surprising that the Entertainment Software Association, or ESA, decided to phase it out entirely this year. 2022, a looks like someone is canceling their birthday party because they didn't get enough RSVPs. However, the rest of the game industry has gathered together to throw a birthday party of their own. With more delicious cakes. And Geoff Keighley.
(Oh, and fear not – E3 will be back next year. Anyway now.)
So now, we are left with this very small problem: What do we do? call this… amorphous event? It's not E3 anymore, and it's a bit silly to call it that anyway, even if it's a nice two-letter acronym for "many revelations" that fit the title.
Most game press stores seems to have stabilized on "Not-E3", we include, probably because it's a lot shorter than "Summer Game Fest" and doesn't give Geoff Keighley all the credit. But if E3 really goes the way of the dinosaurs, we can't call it "Not-E3" forever, okay?
Perhaps what we need is a trendy democracy. What do you think we should call this week in terms of game announcements, news, delays and updates?
As always, if you have other, better suggestions, drop them in the comments.

Read more: