News
Sanctions on Russia already hitting remittance-dependent countries in Central Asia: IOM |
Central Asian countries still maintain socio-economic and political relations from the Soviet era with the Russian Federation. Migration, and remittances in particular, is at the heart of this complex, historical relationship, say Hyo Jeong Jung, IOM Kyrgyz-based Labor Migration Specialist and Michael Newson, Senior Specialist on Regional Labor Mobility and Social Inclusion, based at IOM in Vienna.
Its geographical proximity, shared cultural and historical familiarity with Central Asian countries, as well as a shared bureaucracy, have made the country the most popular destination for Central Asian migrants.
4 million workers in Russia
Currently, about four million workers from Central Asia are working in Russia: about one million from Tajikistan, a similar number from Kyrgyzstan, about two million from Uzbekistan and about 200,000 from Kazakhstan.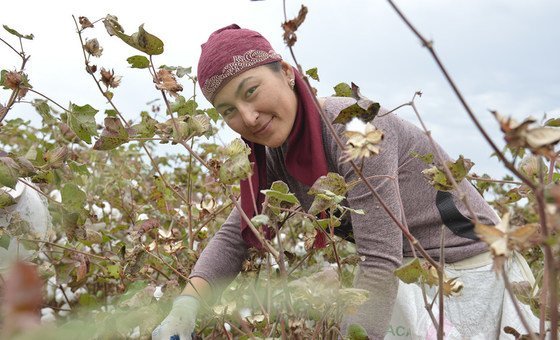 Migrant workers from Central Asia are mainly employed in the construction, transport, agriculture and service sectors (both seasonal and long-term) as well as in more skilled occupations.
Sanctions against the Russian Federation in response to the invasion of Ukraine is expected to have a serious impact on the Russian economy and the labor market.
2 million jobs could be lost
Up to two million jobs could be lost, with unemployment expected to rise from around 4.4% to 7.8%, according to data compiled by IOM.
"ONE The decrease in remittances from Russia will certainly have an adverse impact on remittance-dependent economies in the region"Renate Held, Director of IOM's Vienna Regional Office, noted.
"While the majority of migrant workers say they want to stay in the Russian Federation for the time being, we are likely to see a steady increase in profits if the economy turns for the worse. "
Feel the effects
Due to Central Asia's dependence on the Russian economy, migrants and their families are already starting to feel these effects, mainly due to rising unemployment but also to falling remittances.
In the first quarter of 2022, 60,000 Tajiks and 133,000 Uzbek migrants returned from Russia return to their home countries, adding to the strain on the labor market.
In 2020, remittances to Kyrgyzstan and Tajikistan account for 31% and 27% of GDP, respectively, equivalent to or even larger than the value of the countries' exports of goods and services.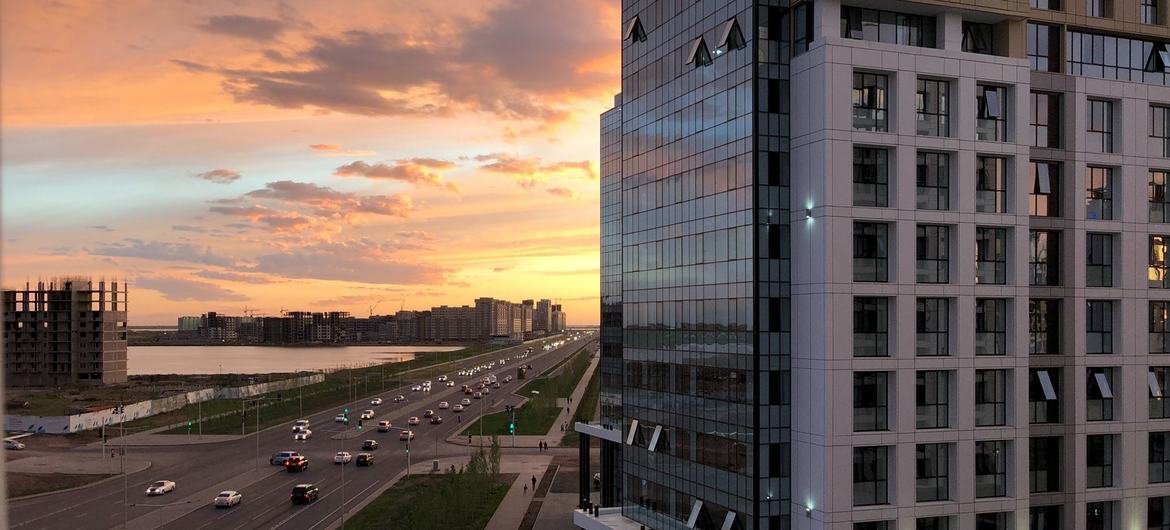 © Unsplash / Almira
A view of Astana in Kazakhstan.
Strong drop forecast
In 2021, remittances from Russia account for more than 55% of all remittances to Uzbekistan and 51% of remittances to Kazakhstan. According to independent data cited by the IOM, these countries are now expected to see a 21% and 17% decrease in total remittances compared to last year, respectively.
The forecasts, however, are not set in stone. In March, remittances to Kyrgyzstan fell 28% year-on-year.
In contrast, in Uzbekistan, labor migrants sent a record $1.07 billion in April, almost double that of the previous year. Despite this increase, the Central Bank of Uzbekistan noted in April that remittance volumes would be 18-25% lower.
The volatility caused by the crisis in Ukraine and sanctions against Russia means Remittance flows to Central Asia need to be watched closely, the IOM said, as a sharp drop could lead to increased poverty and extreme poverty in families. of migrants and the communities that depend on them.
Remittances make a significant contribution to poverty alleviation, as most Central Asian migrant workers come from poorer rural areas. In Kyrgyzstan, for example, remittances contributed to a reduction in the national poverty rate by 11.1 percentage points (from 31.2% to 20.1%) in 2019.
Save a little
With the amount of remittances covering basic consumption needs, many families have no savings left to withstand the shocks of a drop in foreign money. The World Bank has predicted that The poverty rate in Kyrgyzstan could reach 38% this yearpartly a result of lower migration and reduced remittances.
According to IOM experts, it is necessary to regularly monitor the cash being sent home from Russia, to support the livelihoods of vulnerable return migrants and their families, and to strengthen resilience. migrants and their families through improved financial literacy and inclusion, IOM experts argue.