Game
Review of Aliisha: The Oblivion Of Twin Goddesses (Switch)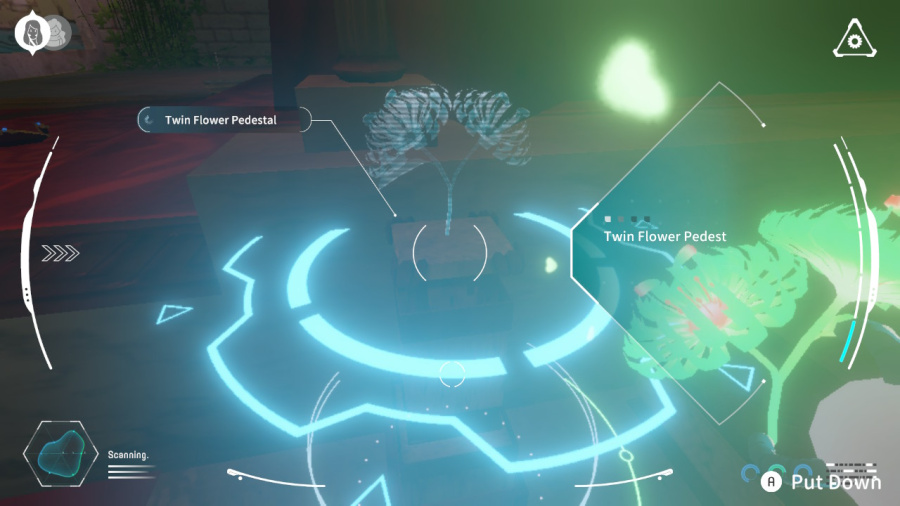 At first glance, UNDERSCORE and Joy Brick's brand new puzzle adventure, Aliisha: Forgotten Twin Goddessesshows a lot of promise in terms of how it was designed from the ground up for two players to work together for a variety of cooperative investigative actions, taking full advantage of the unique capabilities of the Nintendo Switch.
Here we have a puzzle game that allows two friends to work together to solve a series of conundrums in an impressive multi-room space, each taking on the role of one of the sisters, Aisha and Lisha, who just stumbled across a giant puzzle. underground temple full of mystery and ancient magic. The coolest thing here is that one player uses their Switch in handheld mode while the other is busy with their Joy-Cons in docked mode — using the required second Switch — to explore. Explore the provided world, ensuring that the control panel's gyroscope and the touchscreen are both active as you go through the campaign.
In theory, it's a powerful idea that starts off well, with the sisters separating as stubborn adventurer Aisha heads straight into the heart of the game's labyrinthine complex while the worthy twin Her more concerned, Lisha, remained outside, choosing to send her AI friend instead. , AMBU, let's help. After a brief intro, the player is given control of Aisha and the AMBU and must use all of their available skills to develop a rather interesting main plot revolving around the burgeoning relationship between the two. two brothers as well as legends and folklore you will discover underground.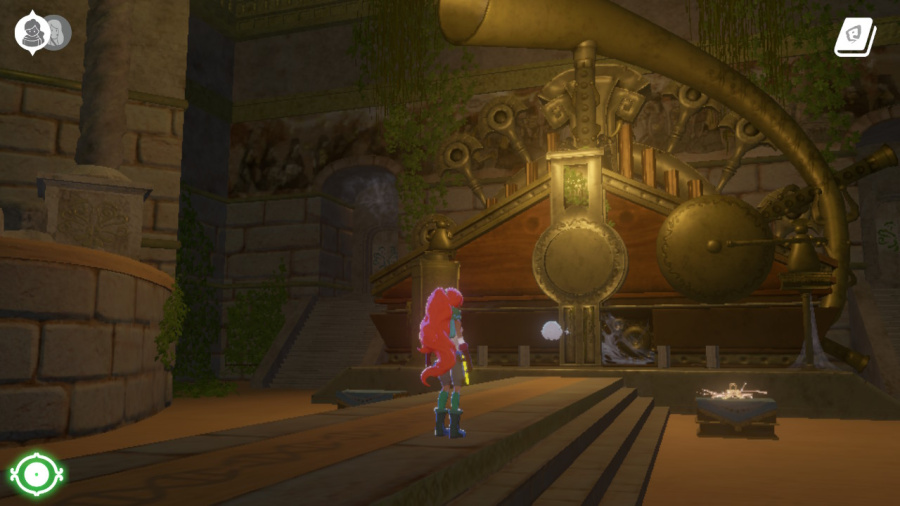 Between Aisha's exploratory skills highlighting objects in the environment or giving you subtle clues as to where to go next and AMBU's ability to fly around, scan and provide detailed information about objects. the room you walk through, there's a lot of stuff here to keep the player busy. However, this is a game that, while clearly spent a lot of time and attention on it, suffers from a host of problems. The theme makes the whole adventure quite uncomfortable and heavy.
The biggest problem right from the start is that Aliisha: The Oblivion of Twin Goddesses only offers top-of-the-line co-op in local wireless form, which claims you have two copies of the game. and two Switches in hand to fully enjoy its asymmetrical gameplay. We know where the developers come from, they have a unique experience here that works best for two players if they can meet these requirements, but restricting access to co-op by such a way will surely create a big barrier for many people. potential players and unfortunately we are unable to have some sort of online or split screen alternative.
Yes, there's also a solo mode, and we used it a bit for this review, but the solo mode here highlights the game's other major problem, the overall slowness of movement. , interact with the environment and switch between Aisha and AMBU , which you will have to do continuously if playing alone. We're not sure what percentage of this is tied to a frame rate that sometimes struggles a bit, but just navigating around the puzzle rooms, switching between characters, reading text, manipulating objects, etc. are too slow for our taste and it creates an often smoldering sense of frustration, which is then heightened by puzzles that can be too difficult and time consuming to solve and slightly concentrate. too much into meticulously searching every inch of the environment until something clicks.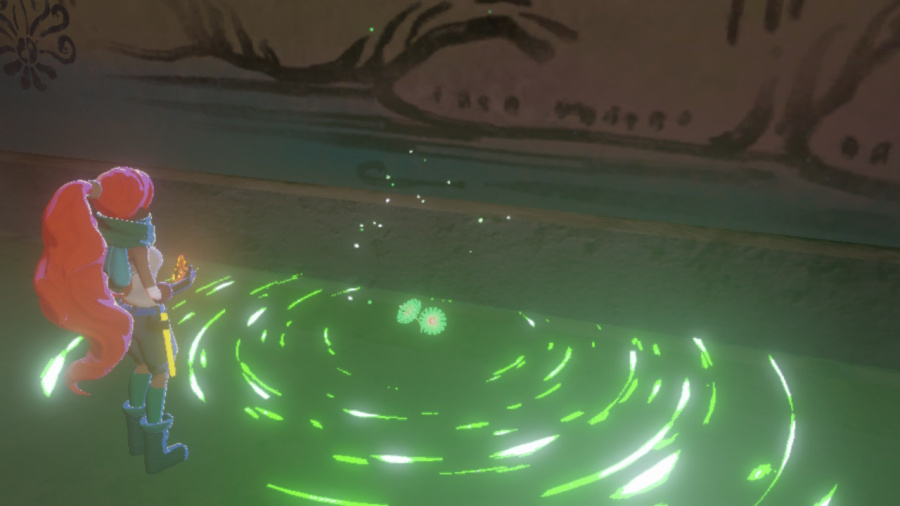 We were certainly impressed by some of the maze problems the game throws at you, with some huge puzzles that require you to navigate the vast environment, delve into the game's lore, and coordinate good together to succeed, there's a lack of polish that pervades almost everything you do, with a clunky interface and almost synonymous with a lack of guidance or help that forces you to seriously experiment a few times when overcome. All it takes is a little more refinement in the way characters perceive and interact with objects, a little more care in implementing aspects of the touch screen, and a few ways of calling for help. little when you're completely stumped by a big puzzle with the feeling you'll never figure out where to go next.
We like difficult puzzle games and we don't mind getting caught up in or tripping from time to time, but there's always a feeling here that things could have used more direction, that the road ahead sometimes completely difficult because the game failed. make itself clear, rather than any actual clever puzzle.
There is also a complete lack of reality eureka or those times when you sit back and feel satisfied and impressed how a problem has been resolved. When you put all this together, the slowness, the clumsiness, the lack of clarity, and the barriers that are erected around that co-op, you get a game that works at its best. Works well in some places, but just ends up not feeling exciting or polished enough to be really appealing.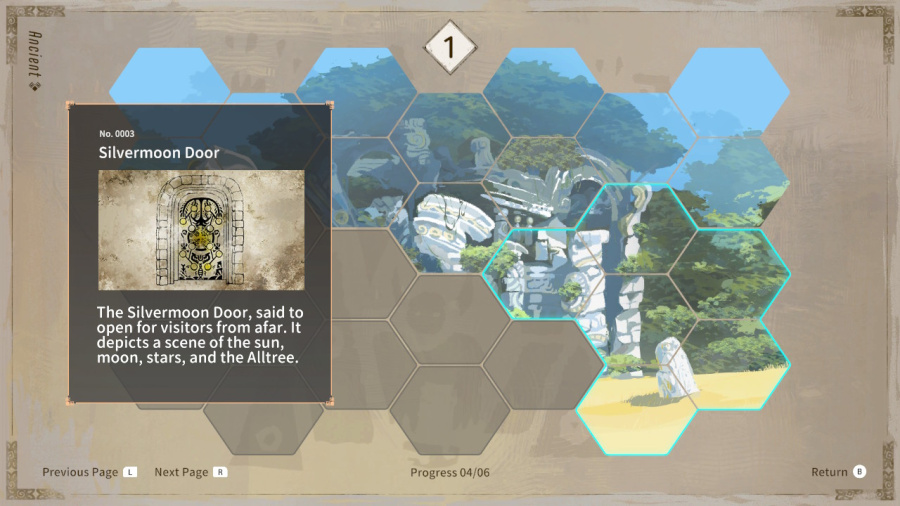 There's sure to be fun here for the extremely patient puzzle fans (those with multiple Switch consoles, two copies of the game in hand, plus a willing partner), but for everyone else, everything is the same. frustrating — and long before you're near the end of what's on offer. And solo mode is like a diluted alternative, too cumbersome and time consuming due to having to constantly switch between characters, making things even slower.
Still, there's a unique and engaging co-op kernel here that combines your typical multiplayer interactions admirably. We'd love to see developers revisit this idea in the future, smoothing out the rough edges, making things a little easier to read and navigate, and they might have an absolute hit in their hands. However, it doesn't work well enough here.
Conclusion
Aliisha: The Oblivion of Twin Goddesses is a bright and colorful puzzle adventure game that offers some unique and fun ideas. There are some good puzzles, lovable characters, a reasonably engaging story, and we love watching games that are trying to incorporate Switch capabilities into their setup. However, there is also a general clutter and lack of polish here, most of the puzzles have little or no clear direction, and are too focused on scrutinizing every inch of the rooms, Leading up to an adventure is often an exercise in frustration. It's a pity that co-op mode is only available through local play which requires two consoles and two copies of the game, as playing alone is a much less enjoyable experience. Admirable, then, but flawed.