News
Our Top Lessons Learned: Managing Social Anxiety – Chasing Life with Dr. Sanjay Gupta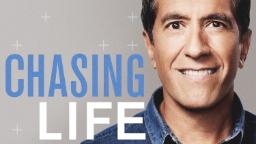 audio files
It is easy to forget that we are part of nature. But, we are living, breathing creatures. We are walking biomes.
In this season, Dr. Sanjay Gupta explores the science of YOU by pushing the boundaries between our bodies and the world around us.
Discover why we feel so refreshed after visiting the ocean, how our gut helps us maintain homeostasis, and the evolutionary origins of bad dreams.
Listening every week as Dr. Gupta helps listeners discover what it means to live a healthy and mindful lifestyle.