Fashion
MB&F launches sporty LM split escapement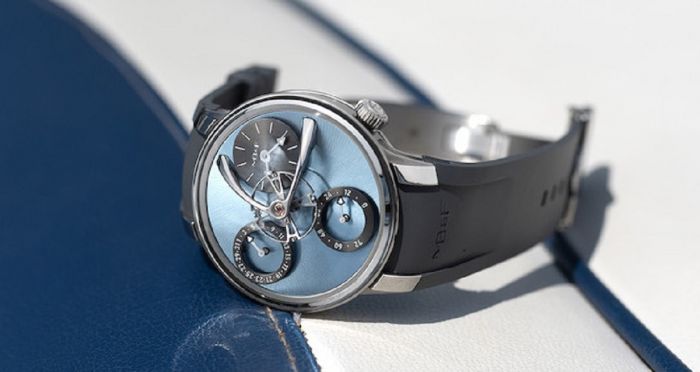 From content partner JustLuxe iW Magazine
MB&F is now expanding the reach of the LM Split Escapement EVO, first launched last year as a limited edition to celebrate the UAE's 50th anniversary.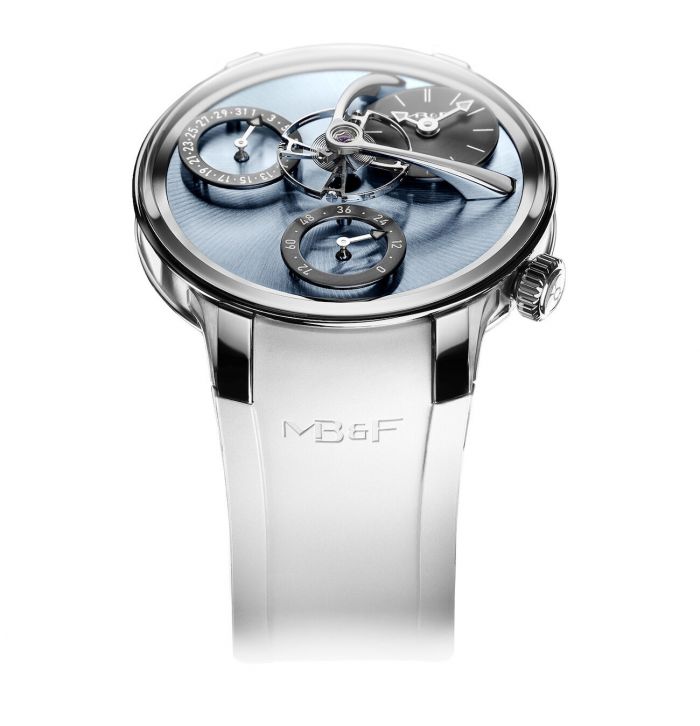 MB&F's new legacy split escapement kit.
Unveiled on Geneva Watch Day, the new one EVO separates the legacy machine version offers two modifications to existing models. One was the dial color, now a cold pale blue with a gray sub-dial. The second change is that MB&F has rotated the entire mechanism clockwise by 30 degrees, creating a new sense of asymmetry in the LM Split Escapement dial.
The watch's new EVO designation means that MB&F has reserved the sporty, bezel-free 44mm EVO case to house a spectacular movement that, as the name suggests, splits or 'splits' its escapement into two halves. . Earlier Model of the LM . Split Escape System housed in an MB&F 44mm gold or titanium case.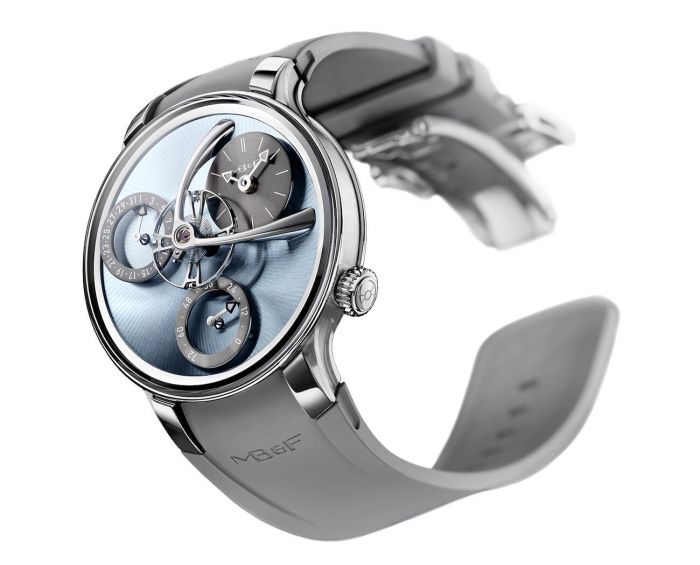 Designed by Northern Irish master watchmakers Stephen McDonnell, the movement featured the world's longest balance stick. Moving throughout the entire movement, the 12mm long staff connects the large balance wheel (hover over the dial) with the rest of the escapement components – the anchor and the escapement wheel – on opposite sides of the movement. .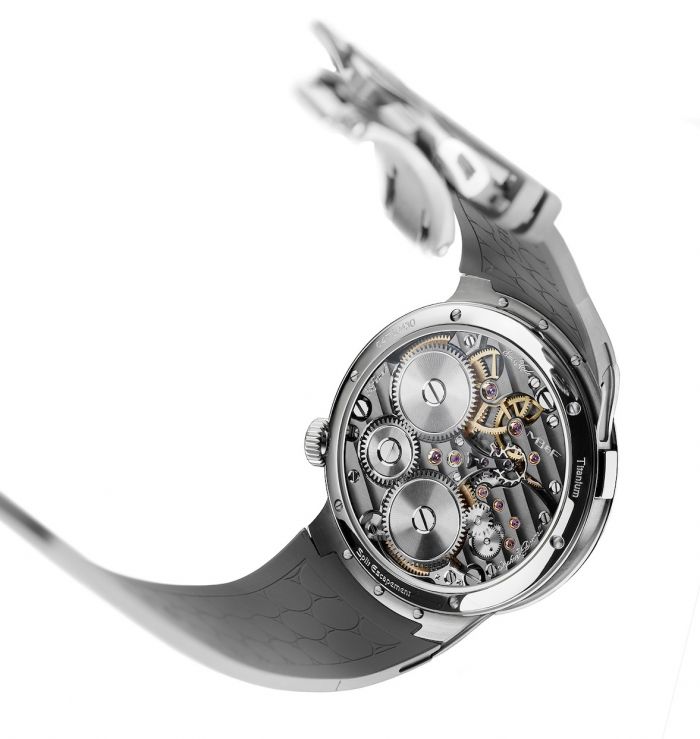 The new model will accompany the second limited edition of the watch, available only at a newly opened MB&F LAB boutique in Beverly Hills with longtime MB&F retail partner Westtime.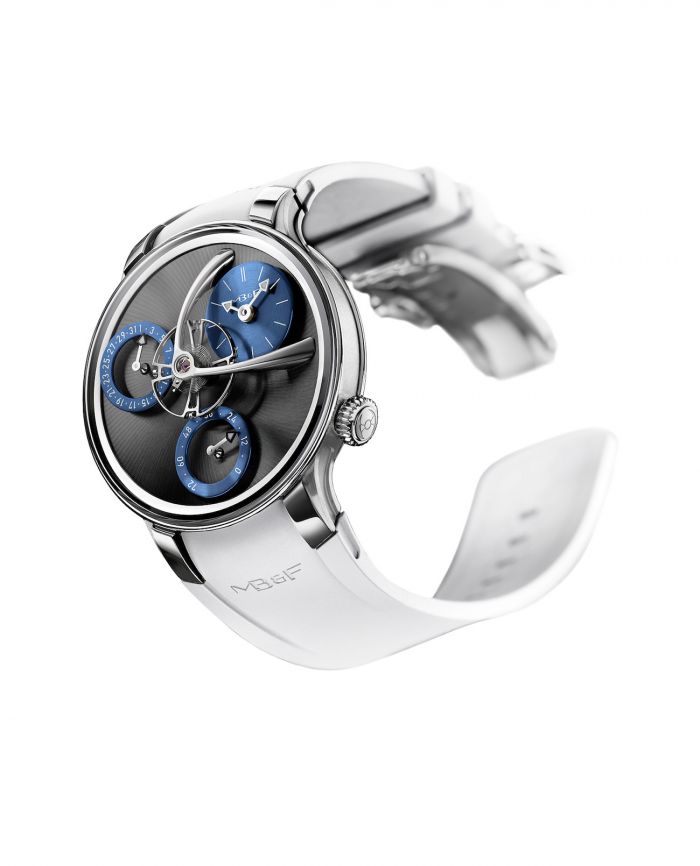 MB&F Legacy Machine Split Escapement EVO, Beverly Hills Edition.
That model, limited to 25 pieces, comes with a black baseplate, metallic blue dial, and open counter. This will be the only version of MB&F LAB released this year.
MB&F is providing EVO separates the legacy machine in two versions:
Titanium version: Grade 5 titanium case with light blue baseplate and dark gray dial.
Beverly Hills Edition: Limited edition of 25 pieces in a grade 5 titanium case with a black dial and a blue dial. Price for either model: $80,000.