News
'Mass burial site containing 440 graves' found in Izyum after city liberated by Ukrainian forces | World News
A mass burial site with some 440 graves has been found in the Ukrainian city of Izyum after it was liberated from Russian control, a top policeman told Sky News.
Serhii Bolvinov, the police chief investigating the Kharkiv region, said all the bodies will be exhumed and sent for forensic examination as part of a major effort by the police, along with prosecutors and other investigators. another investigation, to gather evidence of suspected Russian war crimes.
He said the bodies were being buried individually at the temporary site.
Putin's forces may have 'advantage' after Kharkiv's withdrawal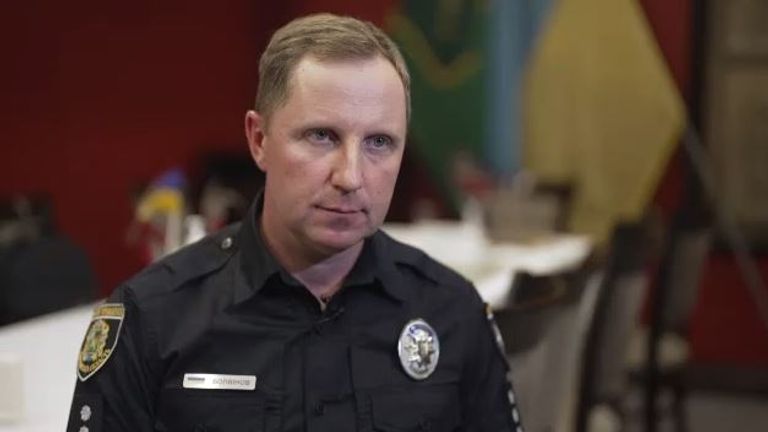 Bolvinov said police officers have also learned about several other burial sites since they started investigating what crimes were committed in the Kharkiv area that spent months under their control. Russia but is now back in Ukraine's hands, Mr. Bolvinov said.
Speaking about the Izyum site, the chief coroner said: "I can say that there is one of the largest burial sites in a liberated city, which contains more than 440 graves. About 440 bodies were recovered. buried in one place."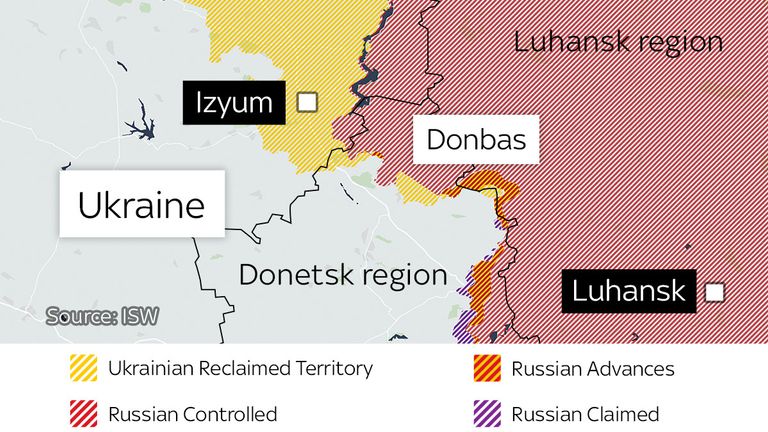 When asked if he could say how the victims died, he replied: "We know that some have perished. [shot dead], some died from shelling, also known as blast injuries. Some died from air raids. In addition, we have information that many bodies remain unidentified. Therefore, the cause of death will be determined during the investigation. "
Mr. Bolvinov describes how the discovery of the site impacted him.
"For me, it's especially shocking and terrible and this is a crime against humanity. It shouldn't be like this in a civilized world in 2022. It's a horrible and upsetting story. from every angle. I believe that evil will certainly be punished."