News
Live updates: Russia's war in Ukraine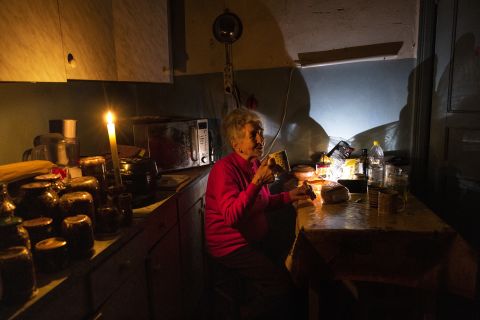 More than military bases or transportation hubs in recent weeks, Russia shelled Ukraine's electricity and heating distribution network.
In the coming winter weeks, Russian missile and drone attacks are hitting thermal power plants, power substations, transformers and pipelines. The result: massive power cuts, disabled water pumping stations, and widespread internet outages.
"This is a terrorist act planned with the help of competent Russian energy experts, aimed at shutting down Ukraine's energy system. That is, to achieve complete blackout in the country," said Oleksandr Kharchenko, Executive Director of the Center for Energy Research in Kyiv, on Friday.
A strategy emerges: As Russian forces suffered losses in September and into this month, experts appeared in state media calling for Ukraine to sink into a dark, icy winter for revenge. . That now seems to be the goal.
Casualties were relatively few, but the damage was not great. The electrical infrastructure is a static target, which is obviously difficult to defend without special regional defenses, Ukraine was begging from Western allies.
Maksym Timchenko, CEO of energy company DTEK, noted in a recent interview that Russia has been very selective in its targeting. He told Ekonomichna Pravda that the strikes are not intended for power generation but for distribution: switching gears and transformers, or output devices at thermal power plants.
The Ukrainian authorities are clearly struggling to keep up with the ever-long list of repairs that need to be done this month, and some of the infrastructure is beyond repair.