Tech
Krafton reveals its first virtual human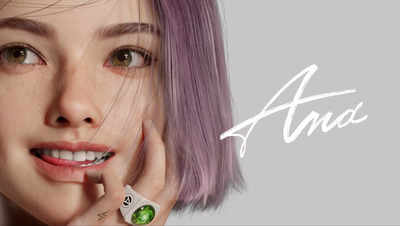 Korean game company, Krafton revealed the first images of ANA, its first virtual human. ANA powered by surrealism, fraud, and deep learning technology. According to the company, virtual human designed to appeal to a global audience and help establish Krafton's Web 3.0 ecosystem.
ANA is the company's first virtual person introduced by Krafton, and the company announced plans to release a virtual human in February through a technical demonstration.
ANA was developed through Unreal Engine's surreal production technology, and ANA prides itself on displaying surreal images that make it more lifelike.
Virtual humans provide human-like features such as baby hair and skin fluff. The company claims that ANA actually doesn't look like any of the virtual humans currently existing through other technologies.
Facial technology demonstrates pupillary movement, smooth facial muscles and wrinkles, and allows for natural joint movement throughout the entire body. In addition, deep learning technologies, such as advanced speech synthesis, helped create an artificially intelligent voice for ANA so she can act and sing like a real human.
FOLLOW US ON SOCIAL MEDIA
FacebookTwitterInstagramKOOKS APPYOUTUBE