Business
India, UAE in early talks to settle non-oil trade in rupees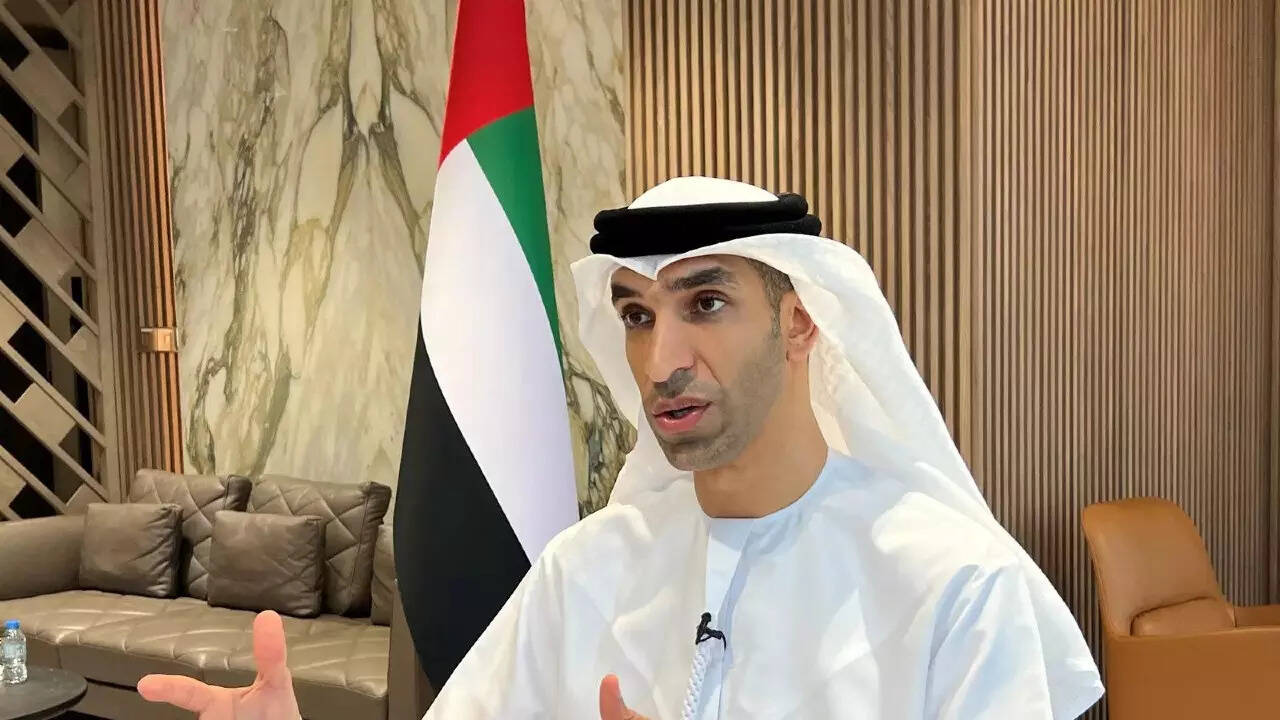 The
United Arab Emirates
(UAE) and India are discussing measures to promote non-oil transactions in rupees as the Gulf state seeks to strengthen ties with a major trading partner and boost its economy.
"We are still in early discussions with India about this dirham-rupee trade," Thani Al-Zeyoudi, the UAE's foreign minister, said in an interview with Bloomberg TV in Davos, Switzerland. , on Friday. "This will only focus on non-oil trade."
"Trading in oil in Indian currency is not considered," he said.
The minister's statement echoed that of neighboring Saudi Arabia. Earlier this week, Saudi Arabia's Finance Minister, Mohammed Al-Jadaan, said the kingdom was open to discussing trade in currencies other than the US dollar.
The UAE is looking to boost trade with key partners and last year signed multiple economic agreements with countries including India, Indonesia, Turkey, Israel and Ukraine. Al-Zeyoudi said that in the coming months, the UAE is expected to finalize similar agreements with Cambodia and Georgia.
India is the UAE's second-largest trading partner in 2021, with bilateral trade close to $64 billion, according to data compiled by Bloomberg.
Al-Zeyoudi said one area the UAE is looking to expand is cryptocurrency.
"Cryptocurrencies will play an important role in UAE commerce going forward. The most important thing is that we ensure global governance when it comes to cryptocurrencies and crypto companies," he said at Davos. "We are starting to attract a number of companies to this country with the aim that together we will build the right legal and governance system, which is necessary."
According to the minister, discussions with China are also taking place.
"China is our first trading partner," he said. "Certainly, many things will be better for consumers, for workers, for people and for businesses."
He said the economic arrangements are set to boost the UAE's gross domestic product by 3.4% to 3.8% by 2030.
Price increase prospect
The UAE and surrounding Gulf states are expected to be protected from the looming global recession this year, mainly due to the huge amount of oil they capture in 2022 and also due to measures they have taken since the Covid-19 pandemic.
Dubai, part of the seven sheikhdoms that includes the UAE, has seen a large influx of businesses, entrepreneurs and tourists over the past few years.
Al-Zeyoudi said the UAE is "very immune" to the prospect of a global recession this year, "we did a great job last year and we will have an excellent record this year too."