Lifestyle
How to Start a Project and Make Progress on It: 8 Helpful Tips
There was a time in my life when bullying myself to get work done was no longer a motivator for me. Starting creative projects that I love is like pushing a heavy rock up a hill. I knew something was wrong and I realized exhausted has come to bless me with its presence.
Unfortunately, I had to keep working. I removed projects from my plate, said no to things that drained me, and closed two of my three businesses.
What I've learned from that experience is that it's hard to do everything, but it's optional to suffer in the process. Today, I'm sharing tips to help me manage my burnout and stay creative, one that comes with a creative requirement when I want to do anything other than that.
Remember that if you need a break, take it. This is not a post about productivity hacks or anything that might catch a female boss's eye. Instead, it's simply a little list of tactics that have provided me with a way to get started and push myself forward on various projects. I hope you find them useful too.
Here are eight practical tips on how to start a project and continue to progress over time.
---
01
Start with bite-sized pieces.
---
What has helped me the most in my current writing project is starting small. My writing goal is to write 250 words a day. If I write more words, great, but if I pull out 250 words, that's enough. I also try not to obsess over hitting specific points or writing something "perfect". I show up, try, and if I don't hit the target, I remind myself that I can try again tomorrow. I used to work in a tougher way and that voice has been replaced with something more compassionate. It's really focused on making a little progress at a time rather than forcing myself to do more and more until I'm definitely exhausted.
---
02
Away.
---
Over time, I've learned that avoidance is just more beneficial than avoidance. The more I hide from something, the scarier and bigger it becomes in my mind. Now I know that waiting is counterproductive and that avoiding a task altogether is no longer worth it for me. This small change has been transformative. Make total avoidance a no-go and try a gentle redirect back to the original task.
---
03
Motivate yourself.
---
I have a timer on my watch set to five minutes. When I don't feel like starting a project, I just set a timer and tell myself yes anything else completed within five minutes. Usually, those few minutes give me all the momentum I need to get started, and I usually continue when the five minutes are up.
---
04
Rearrange your task list.
---
One of the obstacles I face with creativity is that I sometimes find myself in the middle of a lot of half-baked projects. I used to think that speed and multitasking were my superpowers, but now I've realized that getting rid of low priority tasks and slowing down code is much better for successful completion. my long term job.
Ask yourself, Are there things I can skip to make it easier to focus on this core project/task? If the answer is yes, do it. We often don't realize how those little tasks are taking us away from what we really need to do. Once you remove the distractions, it's easier to protect the project that's most important to you, and you've set yourself up for success.
---
05
Eliminate the expectation of perfection.
---
Over time, I've found that the circumstances surrounding any given creative project don't have to be "perfect" for me to begin. The search for perfection is just an excuse not to start at the beginning. While little things like a comfortable place to work or a new pot of tea can be helpful, try to remind yourself that getting started or making progress doesn't depend on everything around you. .
---
06
Give yourself time.
---
Working to deadlines can be helpful, but having an extended period of time working on something gives you space to work on your feelings and any obstacles that may arise in the process. successful job. Allowing yourself time at the start of a creative project allows room for flexibility in the process. This may not always be possible, but if progress is in your control (in whole or in part), I recommend extending the time accordingly. In my experience, it also leads to more interesting results.
---
07
Give your mind a (helpful) distraction.
---
For many of us, there is power in giving the mind a little extra stimulation when focusing on a task. I like to keep a fidget tool nearby while I'm working on a creative project. I also find that when I'm working on a creative problem in my head, it can be helpful to do some light activities. A brisk walk or a few minutes of relaxation can often be all I need to get the problem at hand at hand.
---
08
Remind yourself that it's okay to feel scary.
---
Sometimes I feel like the act of being creative is scary or overwhelming. Instead of fighting it, I find it helpful to remind myself that it's scary for a reason (usually because I've been pushed a little outside of my comfort zone) and that it's normal to feel that way.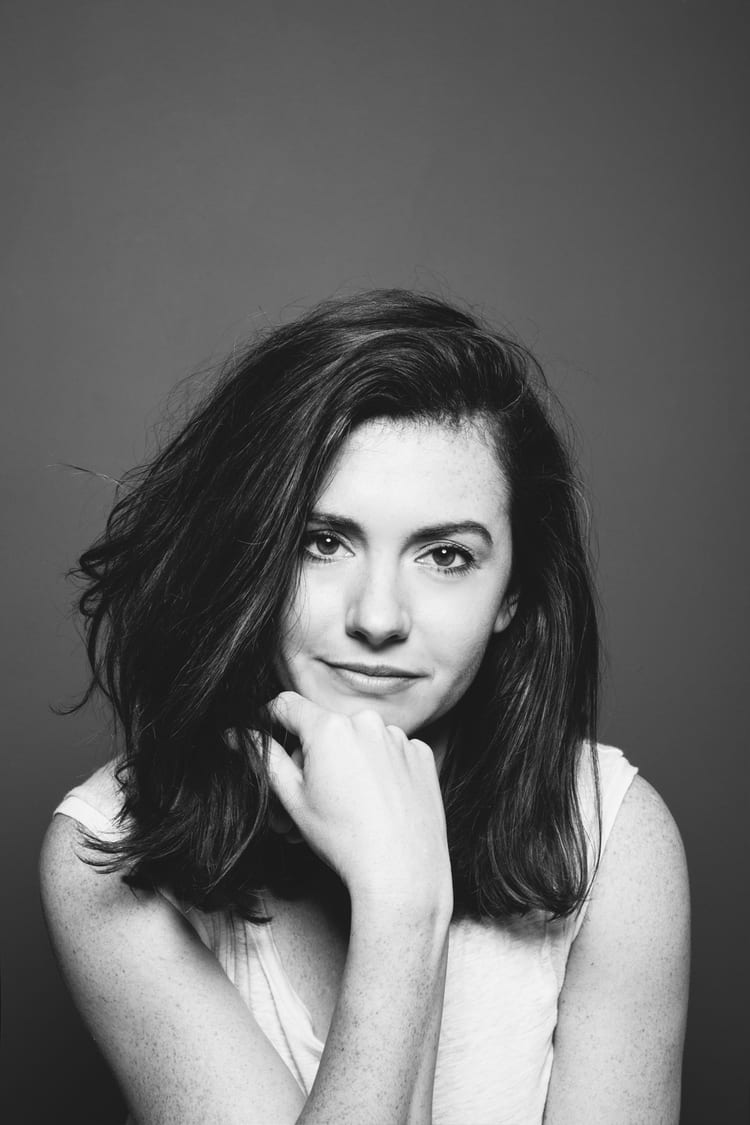 Kate is currently learning to play the ukulele, leaving her husband, children and dogs desperate. Follow her on Instagram at @witanddelight_.