Game
Halloween-themed Pokémon trading cards spotted early at retail stores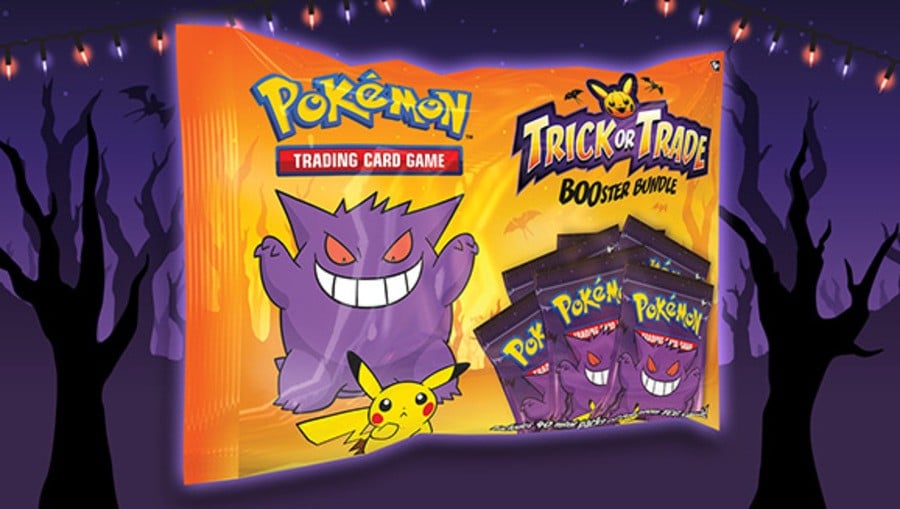 An upcoming Booster pack was spotted early at some US retailers for the Pokémon Trading Card Game. Ghostly!
We say it's spooky because this Booster Pack has a Halloween theme. PokéBeach shared the findings after a reader submitted photos of the packages and cards. Cleverly titled Trick Packs or Trade BOOster, these packs have been found at retailers like Kohl's and Kroger.
The BOOster Bundle, due out September 1, contains 40 mini-packs that each have three cards and are designed to be tricked or handled – we love sweets and candies, but get Pokémon cards in disguise Becoming a witch sounds interesting to us! There are 30 unique cards in the Pack, though they're all reprint cards with a pretty cute extra – a pumpkin Pikachu stamp in the corner!
@bigorangetcg sent a photo of a few cards to PokéBeach and shared a few on his Instagram page.
Luckily, since the pack is huge, you shouldn't have any problem collecting all 30 cards if you're a collector. The two rarest cards are Darkrai and Chandelure, and they appear once or twice in the pack – so it's more important which kid has the best outfit on the night of October 31! You are also guaranteed one holo card in each pack. We'd love to see a new card or two, but the theme is perfect and we're ready for spooky season.
The BOOster Bundle will officially go on sale on September 1 at various retailers as well as the Pokémon Center. You can see all the pictures of the package above PokéBeach.
What do you think of the BOOster Bundle? Will you be looking for it when it's released? Let us know in the comments section!