News
First Person: A month in a Mariupol basement  |
At the end of the second week, we heard continuous shelling from the north of the city, targeting residential districts near us. Two rockets hit a nine-story building across the street, directly across from our basement. We saw the 4th floor engulfed in flames and the jumpers committed suicide.
Whenever a rocket lands nearby, it feels like it's going straight over us. We will feel the shock waves; Cracks in the basement walls and floor will widen with each impact, and we'll wonder if the building's foundation can take it.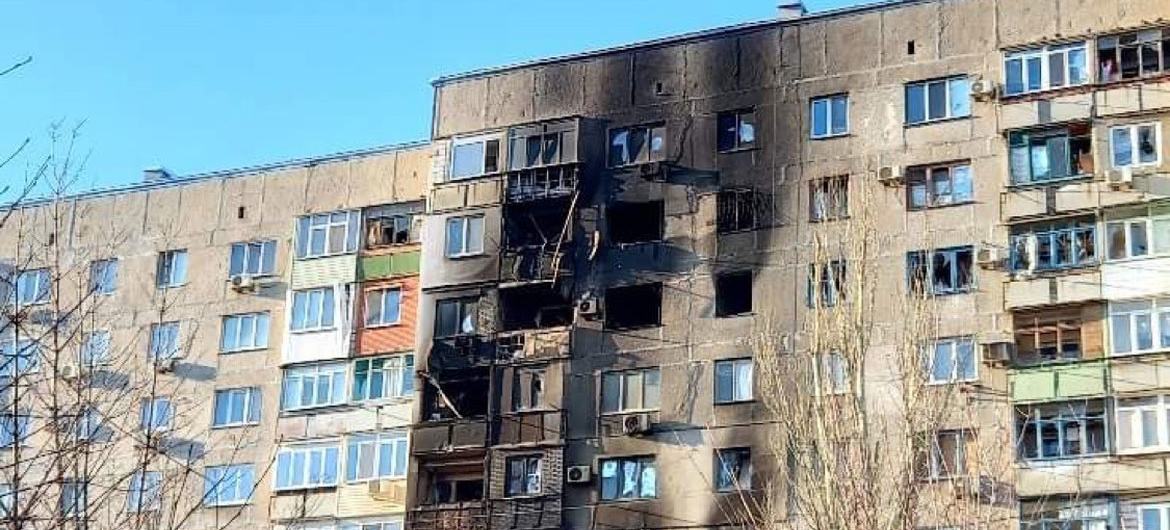 © Alina Beskrovna
Alina Beskrovna said she witnessed people jump to suicide from an apartment building in Mariupol, Ukraine.
'I don't know if my father is still alive'
Early in the invasion, a communication station behind one of the high-rise residential areas was targeted by the Russians.
I know why it was done: Leaving us completely helpless and desperate, demoralized and cut off from the outside world.
I lost contact with my father. He's on the other side of town and I'm not sure if I'll ever see him again. I just hoped that he would walk up to us, because he already knew the address, but he never did. I still don't know if he's still alive. I don't know if he was brought to Russia by force.
Rumors began to circulate about how the city fell, how it is now Russian territory. We've heard horrifying stories of Chechens roaming the streets, raping women, killing civilians in an open field, and how dangerous it is to try to leave because of active hostilities. poles on all three sides of the city.
So no one dared to escape. Because of the lack of communication with the outside world, I feel as if there is a massive mass murder going on right around me, and the world knows nothing, and will never find out the true scale. of what is happening.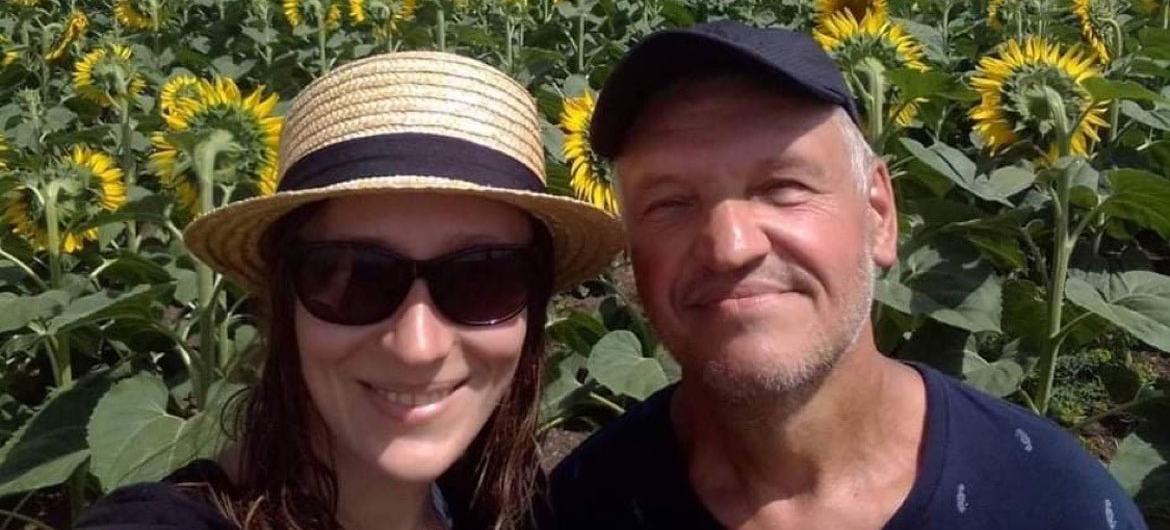 © Alina Beskrovna
Alina Beskrovna, photographed with her father before the conflict.
Fear of being raped
I have two main fears. One is rape – used by the Russian military as a weapon of war and we all know this – and the second is being brought to Russia by force or to the so-called Donetsk People's Republic.
I am also worried about Mariupol being declared part of the Donetsk People's Republic – giving me no hope of leaving.
I just kept thinking, will they let us out? Is there any way out?
A chance to escape
Anyone who does not go out for the first three or four days, will not be able to leave after that, because of active fighting and Russian forces approaching the city from all three sides.
Those trying to flee find themselves in a battlefield – Residence of Mariupol
Those trying to flee find themselves in a battlefield.
All we could do was wait for a possible corridor to open. Around the second week of the war, a rumor spread on Russian Telegram [social media platform] channel, that an organized columnist is gathering at the theater, heading west to Manhush.
All those who have the vehicle and enough fuel, please place some white cloth on the rearview mirror to indicate that they are civilians trying to flee, and arrive at the assembly point.
But nothing. It turned out to be a false rumor.
By March 20, the Russians had occupied the entire stretch of land on the shores of the Sea of ​​Azov, from Berdyansk and Manhush, as far as the outskirts of Mariupol.
Three days later, we decided to leave despite reports of civilians being targeted, as the city was besieged by precision and carpeted bombing.
I have witnessed firsthand how they target apartment buildings, as if they were playing a computer game.
We ran out of food and water. I haven't showered in a month.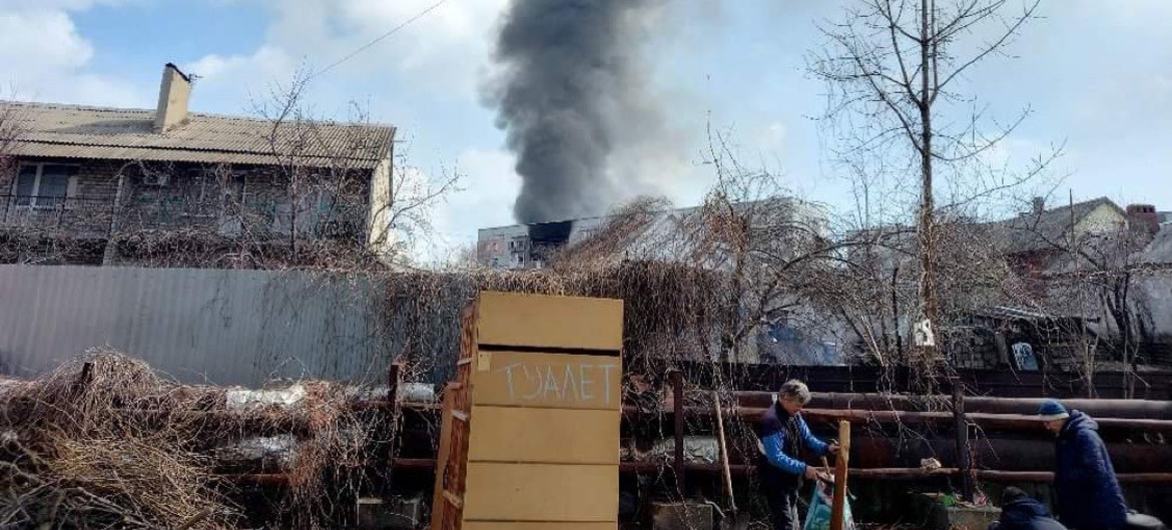 © Alina Beskrovna
Residents who remained in Mariupol shared a toilet in the pit as the city continued to be bombed.
The 'terrible' journey
At 7:00 a.m. on March 23, we set off for Zaporizhzhia. After 16 Russian checkpoints, a trip that usually lasts three hours costs us more than 14 points.
The drive itself is horrible. The Russian army ransacked us, checked our documents, and arrested every male. But when we reached the Ukrainian checkpoint near the entrance to Zaporizhzhia, we heard Ukrainian.
It felt like we made it, like we were relatively safe.
Although it felt as if he were coming out of this destructive and deadly black hole, Zaporizhzhia herself was not safe; There are constant air raids.
But we got rid of Mariupol and couldn't believe we were still alive.