Game
Fire Emblem Engage's Nintendo NYC premiere feels unappealing
Putting the human factor aside, the line started to move, the staff let people in in groups of about ten people at a time. I'm starting to get excited, I can't wait to see what the store has prepared for Fire Emblem Engage's somewhat divisive red and blue character design. So when I happened to scroll towards the entrance to enter the store, I was a bit disappointed that there was absolutely no Fire Emblem branding on display.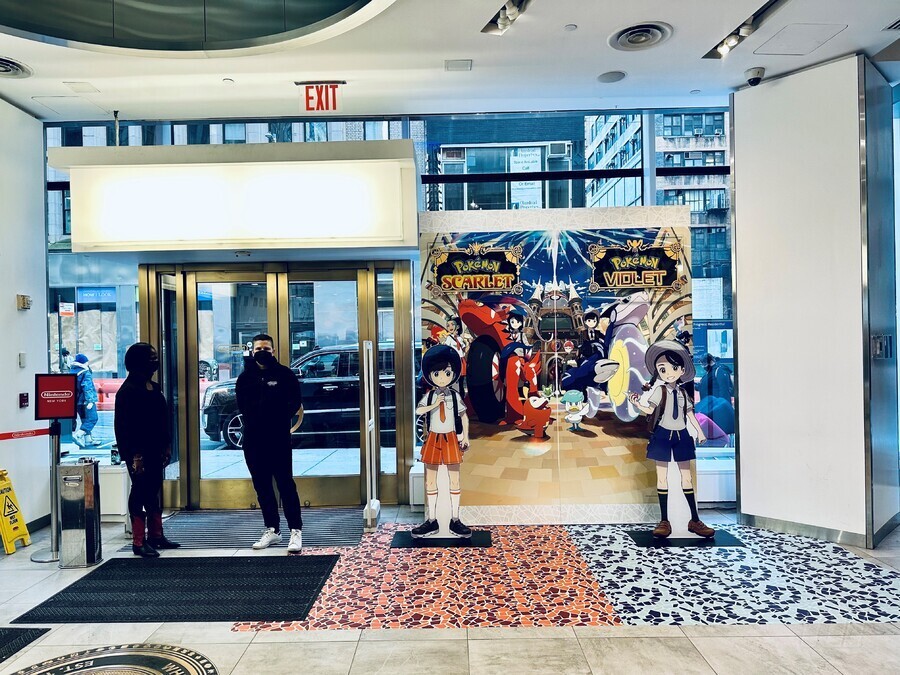 After being beaten to death by the Fire Emblem DLC character in Smash Bros. For years, you would think that the launch of Engage would warrant a banner or stand, but Friday's launch was disappointing. Sure the Scarlet/Violet Pokémon franchises all cost a pretty penny, so there's no need to get rid of it, but no Interactive screens to be found anywhere, save for a ki -The only od that shows the game when the game is idle on the map battlefield, not a particularly attractive clock. Furthermore, unlike the half-dozen previous events, no posters, stickers or magnets were offered to early registrants.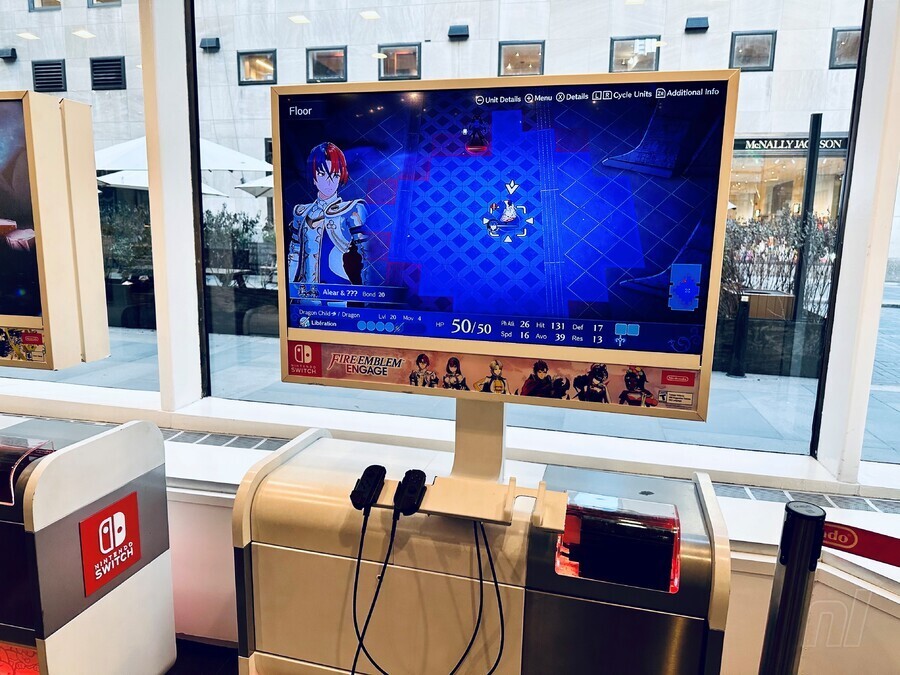 So, without Engage-related merchandise or promotional material for entertainment, we spoke to some Fire Emblem fans in line about what got them out of bed on a Thursday morning. Six during the NYC winter to line up for Fire Emblem.
NL: Hi, what's your name?
"Winton."
What made you go out and stand in line this morning for Fire Emblem Engage?
"I have been a fan of Fire Emblem since Awakening. I'm visiting New York—I used to live here—this is my first time back since [Nintendo NYC] is Nintendo World, so I think the Fire Emblem Engage launch is a good time to come and I've heard interesting things about the game."
Are you getting the regular version or the Divine Edition?
"I am getting the Divine Edition."
As a Fire Emblem fan, are you excited about the amount of support the franchise is getting lately?
"I am. Especially since I heard that [at the time] Awakening may be its ultimate success. I think smart [Systems] didn't expect it to explode after Awakening — that's what got me to it — so I'm glad it got the attention it got, even if [Smash Bros. fans] may think it is too much. I am here for it."
---
NL: Good morning. Can you tell us your name?
"Eli."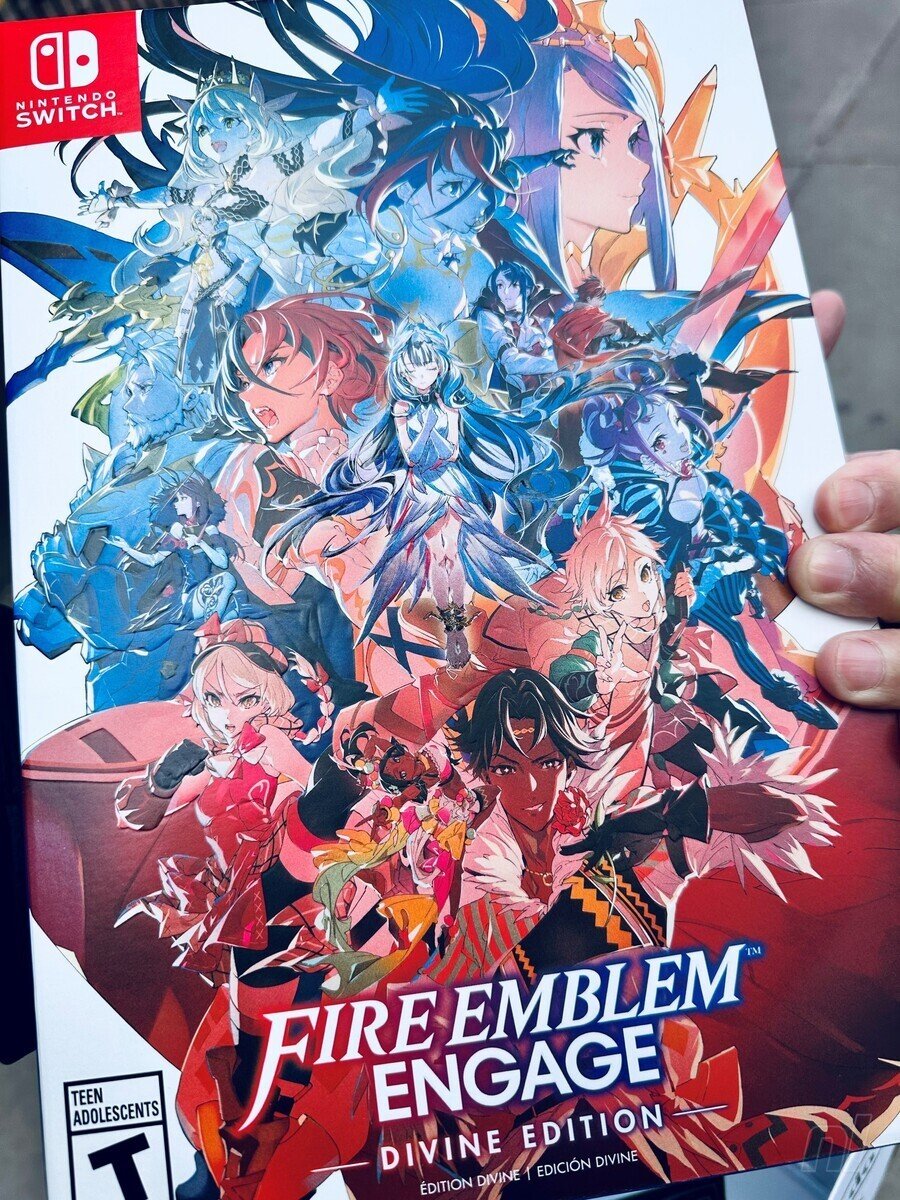 What got you out of bed at 8 a.m. to line up at Nintendo NYC?
"Since pre-orders were sold out at retail, this was the only option—first come, first served—for me to get a specific Divine Edition. New amiibos of course [holds up a Marth amiibo]."
[points at Eli's Amiibo] Isn't that a re-release?
"Actually it was the first Fire Emblem amiibo."
How do you feel about Fire Emblem's emergence as a major Nintendo franchise?
"I think [the franchise] It's a bit downhill when it comes to Fire Emblem Radiant Dawn and with Ike, but I think many gamers and newcomers to the franchise came out thanks to Awakening, then Fates, Echoes, and Three Houses. Now Fire Emblem has become more popular, just like Mario and Pokémon. Obviously, Pokémon is more popular, but on the other hand, Fire Emblem is gaining that popularity thanks to the DLC for Smash Bros.
---
So regardless of Nintendo NYC rolling out the same red carpet for every launch, fans still have a lot of love for Nintendo's strategy game. Now if only Smart Systems and Nintendo could invest the same amount of energy in their other strategic franchise, War beforeStrategy game fans will be spoiled for choice.