Game
Fighting game 'Die By The Blade' reminds us of Bushido Blade in the best way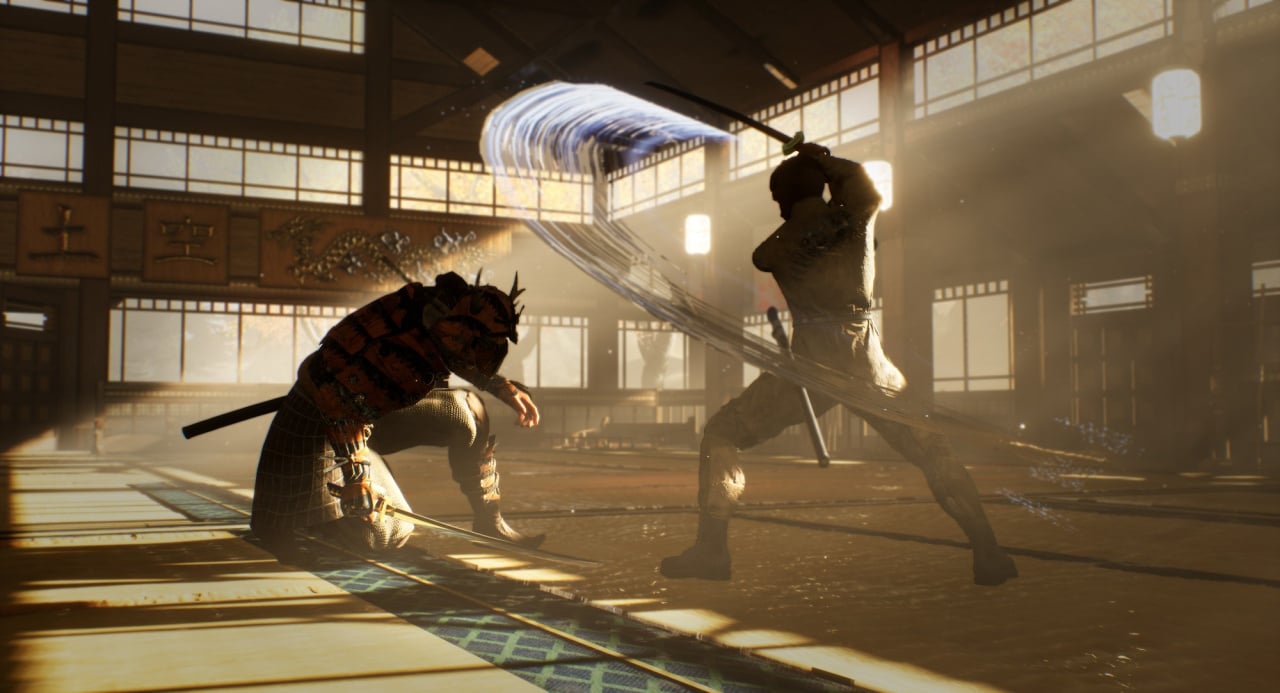 Picture this – a 1v1 fighter, with sword warriors and the chance to kill your opponent in one hit? Have you thought of the classic PlayStation? Bushido Blade, right? And the time has come for us to finally have a spiritual successor. And that's exactly the brand new game from Grindstone and Triple Hill Interactive, Death by tonguetrying to do.
Sponsor via Kickstarter back in 2020, and get inspired by the aforementioned unique beats with Dark souls and The Way of the Samurai, players will be able to take on their opponents in a samurai-punk world in nail-biting battles. Who will get hit first, and will they be able to kill them in one go? The game is coming to consoles and PC on November 3, but Switch owners will have to wait until 2023 to keep our katana.
It's a pretty brutal premise – you can chop off limbs or try to get a clean win – but it adds a bit of nail-biting tension rarely seen in other games. There's a wide range of traditional Japanese-style weapons to choose from, so you'll need to find your favorite to snag and block your enemies and sneak in to kill.
You can check out the gameplay of the game above, but for more features coming to this fighter, here are the details from publisher Kwalee:
About Death by tongue

Death by tongue is a 1v1 weapon-focused fighter where the difference between victory and death can be with a single blow of the blade. Traverse this samurai-punk world with nothing more than a trusted weapon at your side in the story-driven single-player campaign or beat your friends in local or online multiplayer. Looking for more challenges? Test your skills against unknown fighters in online ranked matches and prove that you are the undisputed champion.

In Death by tongue, there's no health bar, so you can't let your guard down. The one-time kill system leaves no room for error. If you want to survive, you need to master the mechanic, memorize the combos for your chosen weapon and train your reflexes. The winner of any battle can be decided in seconds, so be prepared for many quick bouts with your opponents.

Will you have what it takes to become a master samurai? Or will you fall like countless others before you?
Featured
– One-hit-kill – All it takes is a slice of intense one-hit-kill based combat
– Choose your playstyle – A variety of weapons with different ways of moving
– Multiplayer Matches – Join the online battle with ranked online modes
– Custom – Customize your character style however you see fit
– Brutal encounters – Dismember your opponents with brutal precision
– Welcome to samurai-punk – A unique art style that combines a cyberpunk aesthetic with Japanese-inspired themes
Will you join the fight in Die by the Blade on Switch in 2023? 3, 2, 1 … cross it out in the comments!