Tech
Explained: How OnePlus has made 150W fast charging safer to ensure battery health for a longer time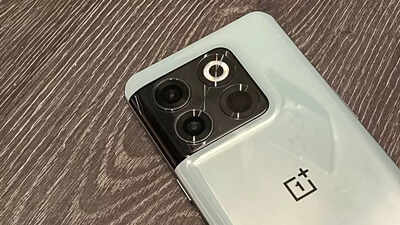 Fast charging, a term that has become one of the core features of most modern smartphones and also one of the most sought after when buying a new smartphone. OnePlus recently introduced its latest OnePlus 10T 5G smartphone globally. Though it does bring a bunch of new features like Qualcomm's flagship chip, 16GB RAM and more. The 150W SuperVooC Endurance Edition charger and all the technology associated with it caught our attention.
For those unaware, fast charging speeds come with its own costs and risks. For example, charging a battery at that rate could deplete its life faster than imaginable. In addition, there is a risk of serious problems with it. However, OnePlus managed to do just that with its 150W SuperVooC Endurance version.
At the keynote, OnePlus thoroughly explained what precautions and features they included in the OnePlus 10T to make 150W fast charging a safe bet while ensuring that the battery will last. used for a long time. The company also puts a lot of emphasis on their Batter Health Engine (BHE) to ensure safe charging on smartphones. Let us explain.
Before diving too deep, however, let's take a look at the claimed figures from OnePlus. According to the company, 150W fast charging technology will take about 17 minutes to fully charge the OnePlus 10T's 4500mAh battery, and in 10 minutes it will charge up to 70%.
Battery health motor (BHE) is the key
For starters, the company mentioned that it used some engineering design to reduce the front-end heat of the battery. According to the company, the handset comes with 13 temperature sensors along with a custom charging chip. They ensure the best safety and keep the temperature in check while charging.
The phone also comes with 128-bit encryption that detects the right cable to speed up charging for greater security.
In addition, the company also emphasizes that Battery Health Engine comes with two main features: Smart battery health algorithm and Battery healing technology.
This technology ensures that the phone is receiving the optimal charging current and does not exceed the recommended range to extend battery life. In addition, it preserves battery capacity for longer life.
Smart charging is also part of the setup
OnePlus has mentioned that the smartphone comes with a dual charge pump, which means there are two 75W rated charge pumps each to charge the device. This reduces the amount of heat generated while charging, or at least lower than what a single 150W charge pump would generate.
FOLLOW US ON SOCIAL MEDIA
FacebookTwitterInstagramKOOKS APPLICATIONYOUTUBE