News
Chinese spy balloon flies over the US
According to Pentagon press secretary Brig. General Pat Ryder.
In a word, it's in the stratosphere, about 18,000 feet above where commercial planes fly.
Here's how it compares to other things in the sky: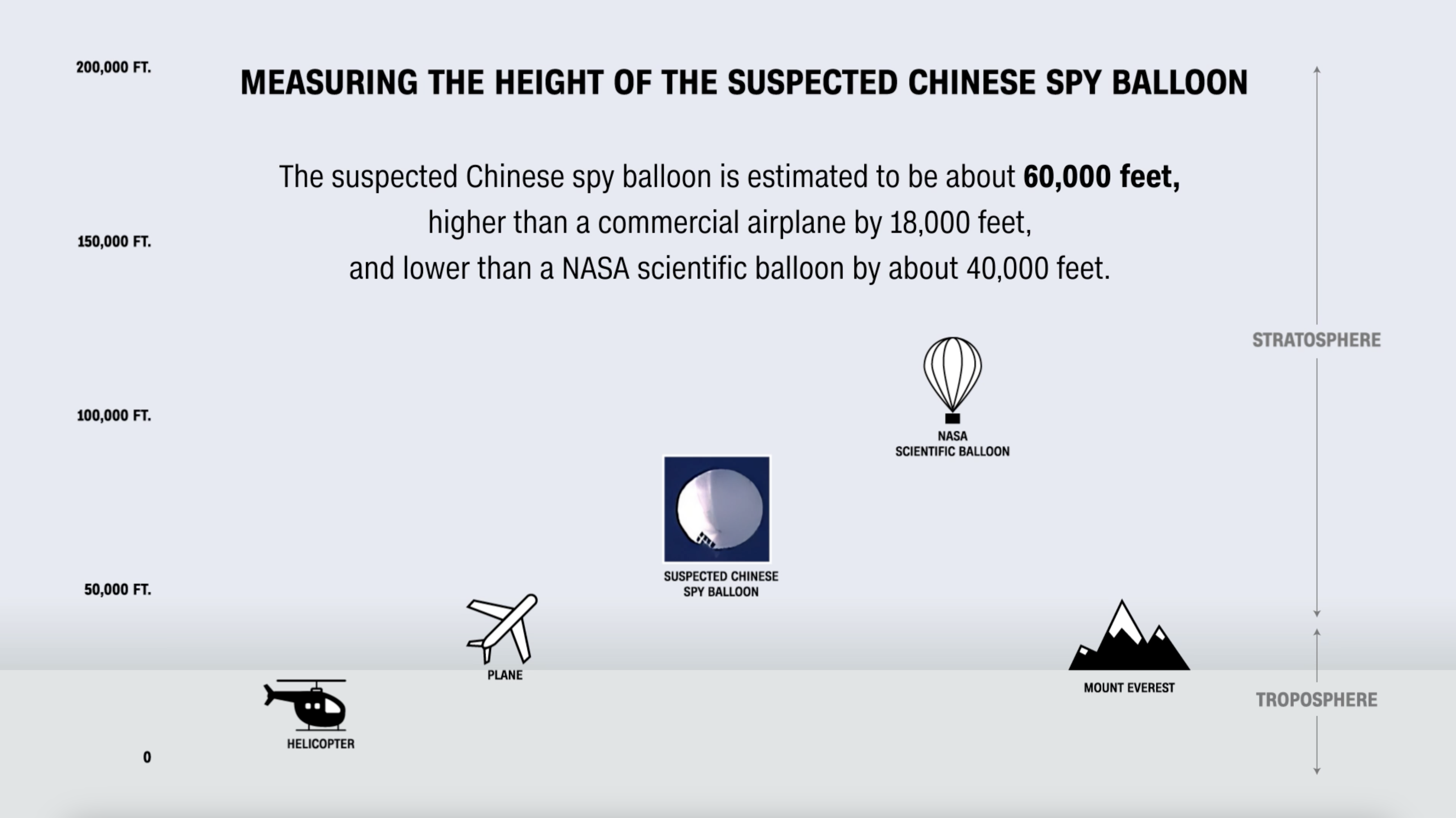 What else we know about hot air balloons: The U.S. Department of Defense knows the suspected surveillance balloon floating over the northern United States is "capable of maneuver," Ryder said. He did not specify how, but said Friday the balloon "changed course, again, that's why we're monitoring it."
In terms of size, Ryder said the balloon was large enough that officials worried about the possibility that debris could injure people on the ground if the US shot it down.
"As for the size, I can't go into specifics other than to say it's large enough that, again, considering our approach, we realize that any potential debris field are all significant and have the potential to cause civilian casualties." injury or death, or substantial property damage," Ryder said Friday.
Pentagon officials said they expect it to continue to pass through the United States over the next few days.