Game
Box Art Brawl: Duel – Harvest Moon: A Wonderful Life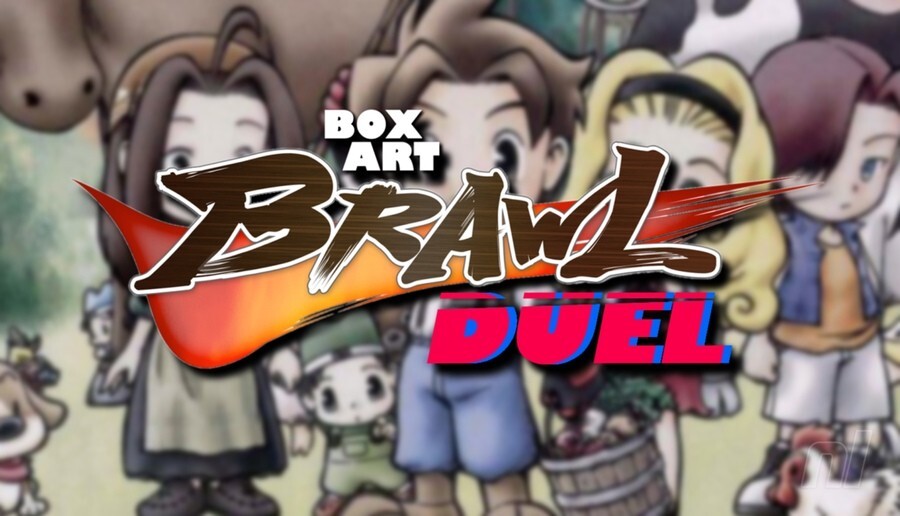 Hi guys; welcome to another edition of 'Box Art Brawl'!
It's crazy that another week has passed, isn't it..? Where will the time go?! Never mind.
Last weekwe took a look at one of the all-time great apps on the SNES: Mega Man X. It's also a nearly rosy one! Europe and North America teamed up to take on Japan, and the duo only won the crown with 53% of the vote. Both designs are absolutely amazing, so we're not entirely surprised that you're a little torn on this one.
This week, to celebrate the recent announcement Story of Seasons: A Wonderful Lifewe'll take a look at the original GameCube release from 2003 (2004 for western audiences): Harvest Moon: A Wonderful Life. For many people (including this writer!), A Wonderful Life is the gateway to the world of Harvest Moon, boasting a beautiful tranquil setting of 'Forget-Me-Not-Valley' along with a cast of characters. The object has lived in the minds of fans for many years since.
For this week's Box Art Brawl, Europe and North America are once again joining forces due to the overwhelming similarity between the regions' box art designs, so Japan will be alone! We think this week could be over again, but as always, the winner will be determined by you.
Be sure to cast your vote in the poll below; But first, let's check out the box art designs.
North America / Europe

The North American and European designs for A Wonderful Life are probably the ones you're most familiar with. The area designs are all pretty similar in terms of layout – with the game's protagonist standing triumphantly in the center, surrounded by a group of animals and villagers – but what does What sets Western design apart is to include a full background (similar to, but not identical in the two examples above), presumably placed somewhere in the Forget-Me-Not Valley.
It is a very peaceful work of art; definitely a sign of the kind of experience you'll get with Wonderful Life.
Japan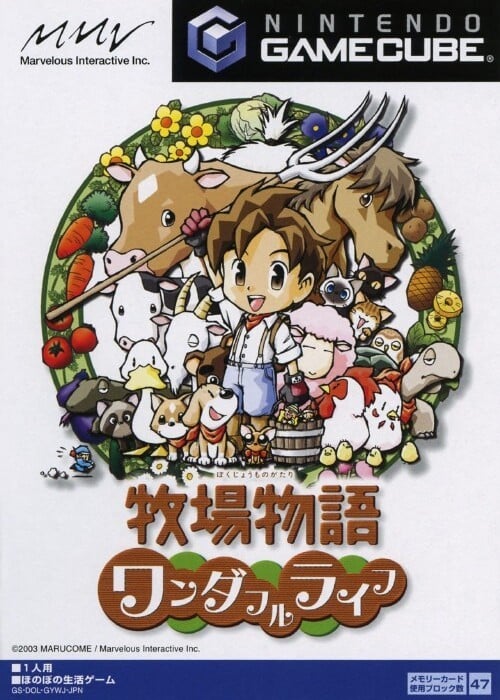 The Japanese design for A Wonderful Life is, again, about the same layout, but the protagonist and animals are surrounded by a large wreath of flowers and vegetables; a guide to the types of things you will grow during your lifetime on the farm. We have to admit that, despite the lack of context, we actually like the more vivid, stylized approach taken with the main character and animals here; it's beautiful! It's going to be a tough match for sure…
Bonus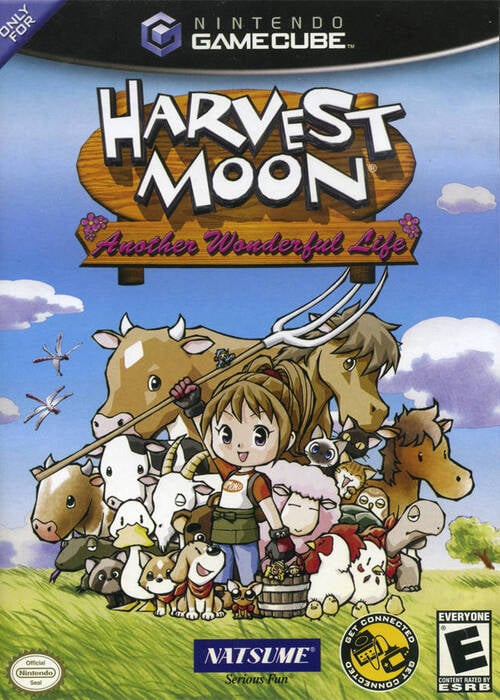 Harvest Moon: Another Wonderful Life released in 2005 and has exactly the same gameplay and structure as the original version. Difference? You're playing a girl instead of a guy, and your love preferences have also swapped genders. Is it necessary? Mmm, maybe not, but it could have introduced a few more people to the series, regardless.
The box itself is a combination of previous designs from A Wonderful Life. The animals from Japanese box art were lifted straight into this painting, but it was also taken a leaf from the western box art design and chosen to be included in the background again. It's a nice overall approach; The best of both worlds!
---
Thank you for joining the Box Art Brawl again! Be sure to cast your vote below and let us know in the comments which box art you prefer!
Thanks for voting! We'll see you next time in another round of Box Art Brawl.