News
Bourne End: Murder investigation launched after three people found dead after 'targeted attack' | UK News
A murder investigation has been launched after three people were found dead following a "targeted attack" on a sheltered residence.
The bodies of a woman in her 60s, a man in his 50s and another man in his 60s, were found by officers while responding to reports of a disturbance at the house. House Buckinghamshire.
Thames Valley Police said the three knew each other and evidence indicated a serious assault took place inside the property in Spring Gardens, Bourne End.
Although officials have not yet identified the victims, next of kin have been notified.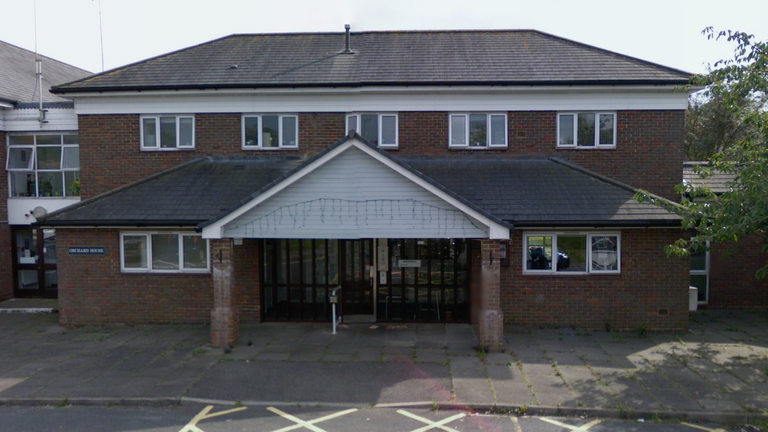 The force added that the incident appeared to be a "targeted attack" and it was not looking for anyone else in connection with the incident.
"We are in the early stages of this investigation and we are dealing with a very complex investigation," said Detective Superintendent Kevin Brown, senior investigative officer.
'We are all shocked that this happened'
A charity called Red Kite Community Housing confirmed the incident took place at the Orchard home, which is part of a sheltered accommodation program.
In a statement, it said tenants living at the property were being supported to ensure "they feel safe and secure".
The association's head of communications, Julie Gamble-Kempe, said: "We are all shocked that this has happened at one of our schemes and will fully cooperate with the police to help. they investigate".
Shelters are accommodations specially designed for older people or people with disabilities to allow them to live independently and are usually only available to people 55 years of age or older.
Officers have warned residents that the growing police presence is likely to stay for some days "at least"
Anyone with information about the incident or seeing anything unusual in the area between 5 p.m. and 10 p.m. on Tuesday, April 19, is asked to contact police on 101, citing reference 2037 of April 19, 2022.