Game
All I want from Mario Kart 8 DLC is more tracks like Baby Park
As someone who gets paid to have an opinion on video games, I have to double-check myself a bit. Do I like a particular game because I'm blinded by nostalgia? Am I kind to a particular genre because I have a soft spot for it, even if some games are a bit annoying? Is there a developer I'd be willing to forgive their decision for because of my feelings for them? We all have different biases, it's true.
But when it comes to Baby Park, I know I'm right.
Yes, I am very attached to Mario Kart: Double Dash!! on the GameCube, because I love the GameCube, and I've played it to death. I think it has the best gimmicks (two drivers, unique items) and some of the best music (DK Mountain, Dino Dino Jungle), but I could be convinced that I was wrong on both of those numbers, because there are plenty of excellent contenders elsewhere in the Mario Kart franchise. But you absolutely can't fight me in Baby Park. I won't budge.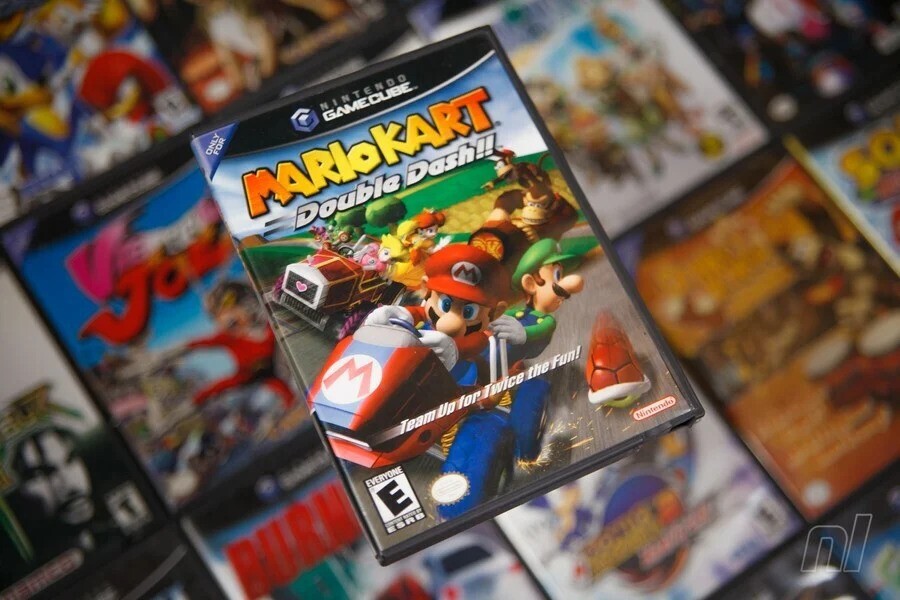 Baby Park is so brilliant because it's a distillation of everything that makes Mario Kart so good. It's a piece of music stripped down to its finest; nothing but you, some other drivers, occasional entries, and seven laps where everything is up for grabs. You have to be not only good but also near perfect to get in first – or just lucky, which is more likely to happen in the banana and peel chaos Baby Park causes.
Those hairpin turns require you to master the technique of increasing drift and there is always the possibility of someone technically in the last place, albeit only a few seconds slower, can pick up one of the rubber band boosters and kick you into the dirt at any moment.
Other Mario Kart courses are marathons – three laps of careful driving, remembering shortcuts but knowing when not to use them, and keeping an eye on who's ahead and behind you – but Baby Park is something between a sprint, a hurdle race, and an obstacle course. It's a fascinating mix of all that Mario Kart is about, and… to be honest it's pretty weird that we haven't seen it like that since.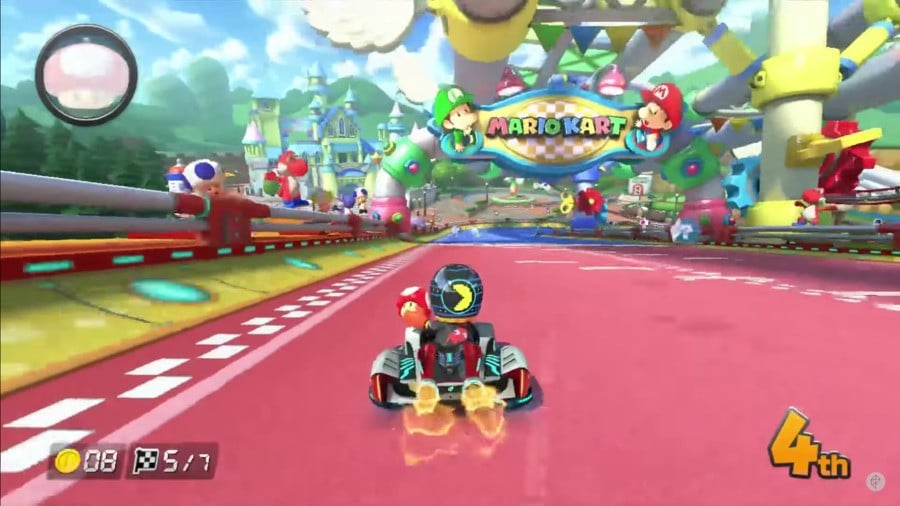 It's not that we haven't had a course innovation yet. For example, Mount Wario is a long, linear, one-stop course from start to finish that doesn't repeat, and that's the exact opposite of what Baby Park says. Instead of a tight, quick race that ends in minutes, Mount Wario is a much longer test of skill. There are more courses to keep in mind, and moments where the race can be turned with a shortcut or a collision.
Then there are the changing courses, like the Grumble Volcano, which crumbles and shrinks after each round. Suddenly, your wide angles are too dangerous, and you have to be more concerned with avoiding lava than finding the perfect path. Hyrule Castle and Thwomp Ruins let you unlock shortcuts through a series of tricky tricks, making the race part good driving and part hope you can reclaim the top spot . And the Piranha Plant Pipeway (known as the Piranha Plant Pipeway in English, which I didn't recognize as the area name) is a masterpiece of "OH GOD THIS FAST" – the truth that separates Mario-men from Baby Mario- the boys.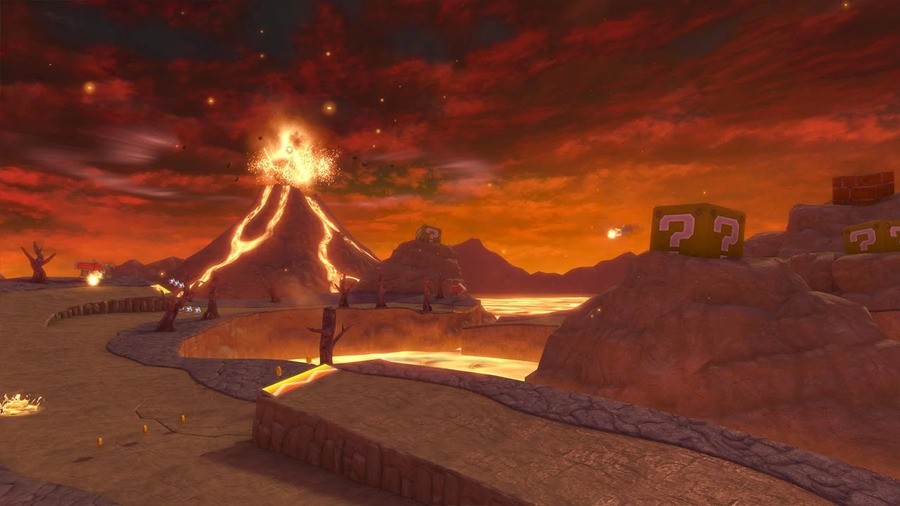 We've even had about a billion times re-imagining Rainbow Roads…and while I think they're all great, and I love the repetitive nature of Rainbow Roads in the Mario Kart series. , I'm wondering… what would it look like if again course have the same treatment? A course like…wait it… Children park?
So despite years of great innovation (I certainly wouldn't abbreviate), we haven't seen too much of the Baby Park course genre – the fast, simple, concise kind. And I think it might be my favorite, or at least, the essential palate cleanser in the midst of the larger ones. I think the closest we have is Excitebike Arena, another great track that keeps things down to the tricks rather than the Baby Park drift, but that's about it.
(And, for the record, I don't think simple courses – like Super Mario Kart the ones – are actually the same. They're just flat courses, not a high distillation of driving mechanics like Baby Park.)
I'd like to see the courses shuffle a bit with this Mario Kart 8 Deluxe Booster Course Pass DLCbut so far all of them are pretty safe – or "B-side filler", as Ollie's review of Wave 2 called them.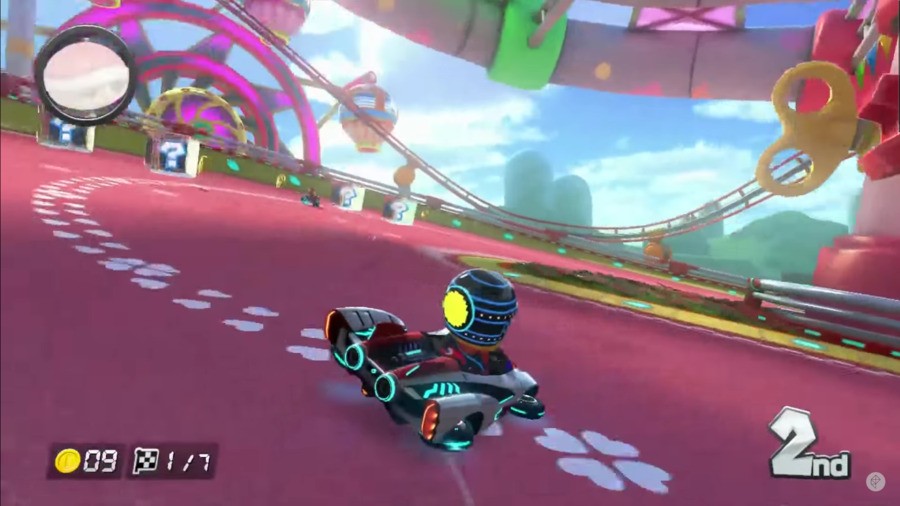 I understand why Nintendo has decided to play it safe. Double the number of courses in the game Mario Kart in two years is one madness take on, and if I'm being completely honest, something they don't really need to do. I think the value proposition of 25 or 30 courses in the same time period, or even just 12 courses in a year, one course per month, would be fine! But no, for reasons we may never really understand, Nintendo decided to offer 48 courses, and I can't complain too much about that, because it's incredibly generous. I think some of us would prefer quality over quantity.
And yes, in terms of "quality", I mean Baby Park more.
But now we know that some of those courses, like Sky-High Sundaewill be completely new (or at least… a new part, because it's also coming Visiting Mario Kart), maybe we can hope for some trendy Baby Park style messy situations.
Is Baby Park the best course? Would you like to see more skill-based tracks? Let us know what you think about Mario Kart (and your "other" answers to the poll!) in a casual place.